Hoffenheim manager Julian Nagelsmann has given some high praise to on-loan Arsenal youngster Reiss Nelson after his terrific start to the season.
The 18-year-old attacker has shone on loan in the Bundesliga this term, and Gunners boss Unai Emery will no doubt be delighted with what he's seen from the player after taking the decision to allow him to develop elsewhere for a year.
Nelson looked on the brink of a first-team breakthrough at Arsenal last season but struggled to get much of a look-in in the end, while he also played under Emery in some pre-season games this summer.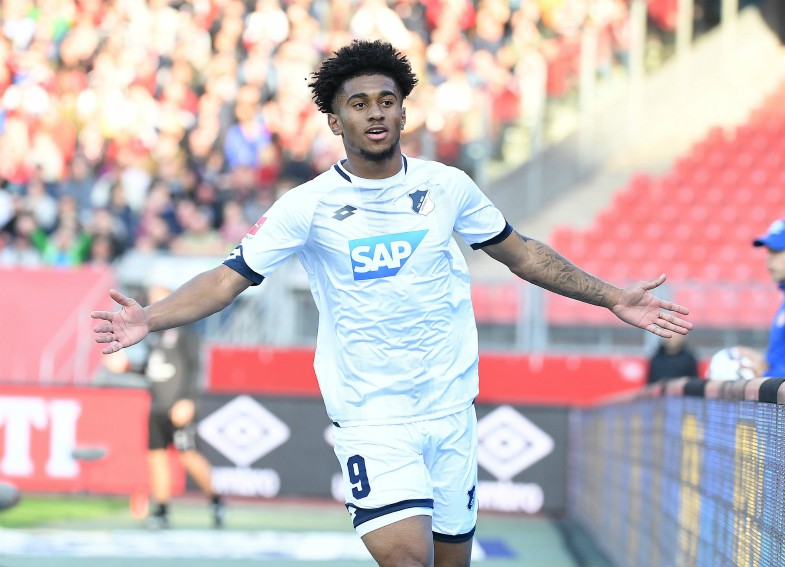 However, a loan move to Germany looks to have proven the best route for Nelson, who has flourished after taking the route of Borussia Dortmund winger Jadon Sancho and other English youngsters who are moving abroad in order to play more often.
Nagelsmann has explained he has been critical of Nelson at times in order to keep him on his toes, suggesting that if he continues to put in the maximum effort to deliver on a consistent basis he can go on to enjoy a career like Lionel Messi, Cristiano Ronaldo or Arjen Robben.
'He has great potential to develop. That's why we loaned him in the first place. He's an incredible player in one-on-one situations,' Nagelsmann is quoted by the Independent.
'It's about growing in a healthy fashion for young players. It's like being a musician. One good song can put bread on the table for a few weeks but it's not about just being a one-hit wonder. It's about being stable for a long time, in the best case doing that over the course of 15 years.
'If you want to be a great player, like to name a few examples, Cristiano Ronaldo, Arjen Robben or Lionel Messi, being able to perform at the top for over a decade. So he's got to work hard now.'