Arsenal fans are not a happy bunch tonight as their team looked well below par in a 0-0 draw at home to Sporting Lisbon in the Europa League.
Henrikh Mkhitaryan seems to be the main target of fans' anger after the game, with the Armenia international having another quiet performance that's starting to raise some eyebrows among concerned Gooners.
It would be fair to say by now that Mkhitaryan has not really settled as hoped at Arsenal since his move from rivals Manchester United in the January transfer window.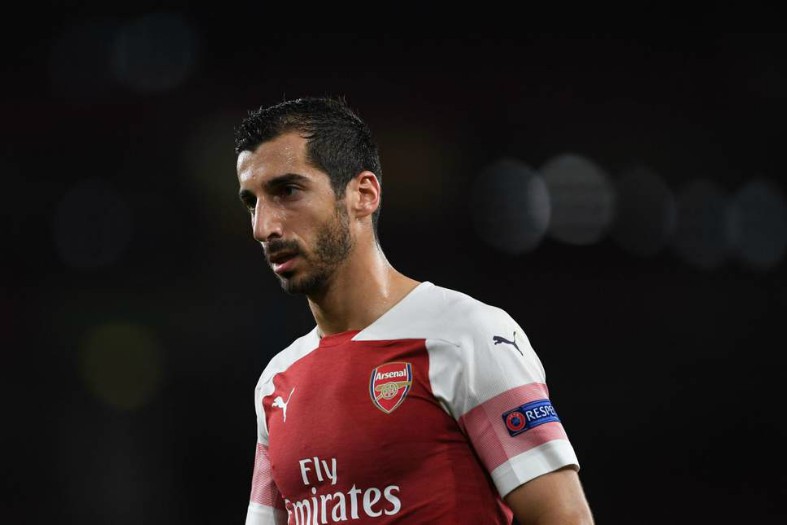 Joining as part of the deal that saw Alexis Sanchez move to Old Trafford, Mkhitaryan started brightly and initially looked a perfect fit for Arsenal's style of play.
However, he simply isn't making enough of an impact and it seems a growing number of supporters are fed up with him now.
See below for some highly critical tweets aimed at Mkhitaryan in particular after tonight's frustrating draw in the Europa League…
Mkhitaryan is straight up trash. Alexis is karma for that man. We should never shop from Trafford again that's poor customer service.

— The Landmind (@Landmind111) November 8, 2018
Mkhitaryan is actually awful man I'm done with this. One of a few players who need to leave

— Mike (@CallAnAuba) November 8, 2018
Wish I could kick some sense into Mkhitaryan's brain dead head

— ö (@gbxmiooo) November 8, 2018
Hope this is the last game I ever see Mkhitaryan play in

— Nic (@nicolaskues) November 8, 2018
Can Mkhitaryan stop stinking up our midfield now the fat fraud ???

— Coner (@Gunneruvy) November 8, 2018
I'm trying to imagine what it was like when Mkhitaryan last completed a pass in the opposition final third. I think Spice Girls had the number one hit.

— 7amkickoff (@7amkickoff) November 8, 2018
Mkhitaryan has always been bang average, but what happened to him, started the season OK, why is his confidence shattered, not as if emery gave him the mourinho treatment, his performances of late have been awful.

— Emzel (@Emzyl23) November 8, 2018
Mkhitaryan putting in these performances on the money we can't afford to pay Aaron Ramsey

— Rob (@Robgreeen1) November 8, 2018
Do we need to have a Mkhitaryan talk? Not that he had a bad game, but it wasn't great either.

Much is expected from him, and he hasn't really been influential enough. I hope this changes soon.

— Stephen (@TILIKI_OS) November 8, 2018
It's actually mad how poor Ramsey and Mkhitaryan were/are, literally no creativity between the 2. Just running around doing stuff. Twice Ramsey could have put the ball into the box during the latter stages of the game and he did something stupid, Mkhitaryan is just pure ass.

— Dezil Dez (@DezilDezz) November 8, 2018