Chelsea fans are more than a little frustrated to see Maurizio Sarri fielding such a strong team in what is ultimately a pretty meaningless game in the Europa League tonight.
The Blues are in a commanding position in their group so can afford to rotate a little this evening, though Sarri has included big names like Eden Hazard and Jorginho in his first XI.
Chelsea's squad is not the biggest, and this competition is unlikely to be a big priority for the club anyway as they look to have a genuine shot at winning the Premier League title this term.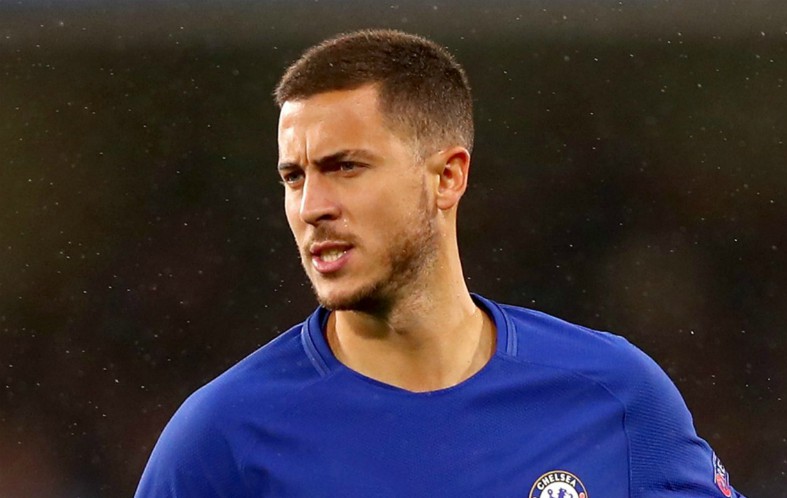 Therefore, fans are questioning why the Italian tactician has chosen to risk tiring the likes of Hazard and Jorginho in this low-priority game, with his demanding playing style also perhaps likely to lead to injuries and fatigue before too long anyway.
Some are angrier than others about this surprise call, but it's generally not going down well, and in fairness it's a hard one to understand…
I'm speechless. Sarri is shooting his own self in the fucking leg. He's just started Hazard and Jorginho against BATE BORISOV in an absolutely meaningless game in the Europa League. These players will be the ''Walking Dead'' in a few months. No wonder he's never won anything.

— æ (@XXXHAZARDCION) November 8, 2018
Kinda weird starting Hazard and Jorginho in Belarus when the group is basically won but sure why not.

— Sarri not Sorry (@Morgan_Green) November 8, 2018
Hazard Jorginho both start wtf ? rather let the rest for Everton tbh

— Lukas CFC (@LukasCFCLAL) November 8, 2018
Outside of defence: Hazard, Jorginho, Kepa, Barkley. Injuries or tiredness to them could be a serious issue against Everton.

— Greg Johnson (@gregianjohnson) November 8, 2018
Hazard and Jorginho playing. Will be done in for Sunday

— ??owenparkesefc?? (@owenparkes123) November 8, 2018
I hope Jorginho and Hazard get sub at halftime. Just pop the goals early in the first half. Come on Chelsea!!!

— Vic Kole (@vic_kole) November 8, 2018
Never thought these words would enter my mind but why the fuck is Hazard starting over Willian

— VB (@Bluesesque) November 8, 2018
What the fuck. Why hazard starting? And where them young tings https://t.co/pNowjv2tUC

— Ez (@JAXK26) November 8, 2018
Why the fuck is Hazard starting? https://t.co/rPbaUvdIKr

— ForeverBlue (@ForeverBlue_07) November 8, 2018