The ongoing saga between Ousmane Dembele and Barcelona has taken another turn for the worse after the French superstar skipped training with the Catalan giants according to a report from Mirror Football via Spanish outlet Mundo Deportivo.
It was reported that it took Barcelona staff around an hour and a half to track down the 21-year-old after the winger failed to inform the club that he was going to miss training.
Dembele's lack of communication with the club over his decision to miss training caused 'unrest' with Barcelona staff who were continuous in their attempts to track down the French international.
It seems as though Dembele is as tricky to keep up with off the pitch as he is on the pitch.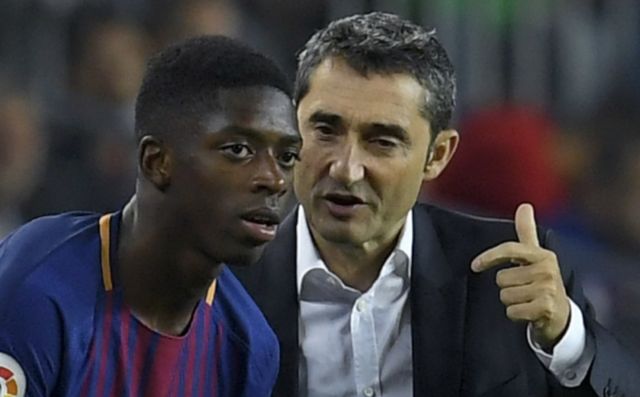 The report later states that the star in fact missed training as a result of suffering from gastroenteritis, the club are angry with the youngster over the fact that he failed to inform them over his decision to miss training.
Dembele's antics are the latest in a long line of antics that are beginning to concern Barcelona, the report also states that Dembele has reportedly stopped learning Spanish.
This has caused the youngster to become isolated from the bigger social groups within the squad.
Dembele will need to improve his attitude considerably in the near future otherwise Barcelona could show the star the exit door.