Chelsea are said to be eyeing up a move for Watford and Argentina midfielder Roberto Pereyra as a shock replacement for Belgian superstar Eden Hazard.
This is according to Don Balon, who are reporting the fact that the Blues have finally given in to Hazard's pressure to let him move to Real Madrid, and that they want Pereyra in from Watford as his replacement.
The report states further that Chelsea boss Maurizio Sarri already knows of Pereyra's exploits due to the midfielder's time with both Udinese and Juventus, something that surely means the Italian knows exactly what Pereyra can do.
This news will surely come as a shock to Chelsea fans, as they would've expected the club to be eyeing someone who is more consistent, and generally just better, than Watford man Pereyra.
Although the Argentine has started this season in fine form, scoring five his in first 11 Premier League games, most Blues fans would be disappointed to hear that Pereyra is the man their club want to replace the world class Hazard.
The Belgian international is one of the best players on the planet, let alone the Premier League, and Blues supporters would surely want the west London club to go for a more high-profile, experienced signing rather than Pereyra.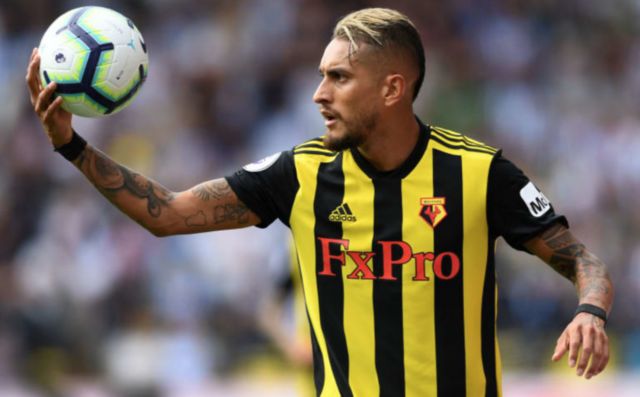 If Hazard does end up leaving Maurizio Sarri's side, it'll be interesting to see Chelsea fans' reaction if their side do decide to replace him with Pereyra.
Speaking of Real Madrid, you can watch their match tomorrow, as well as their fierce rivals Barcelona's, by clicking these two links! Enjoy!