One of this season's standout Premier League players has admitted that he's flattered by interest from Chelsea, the Blues look completely transformed under Maurizio Sarri.
Watford playmaker Roberto Pereyra has been strongly linked with a move to Chelsea following his amazing start to the season with the Hornets and The Sun revealed that Pereyra is thrilled to be linked with a top side.
Pereyra has managed to score five goals from only 11 Premier League matches this season, this already matches his tally for the 32 games he played for Watford last season.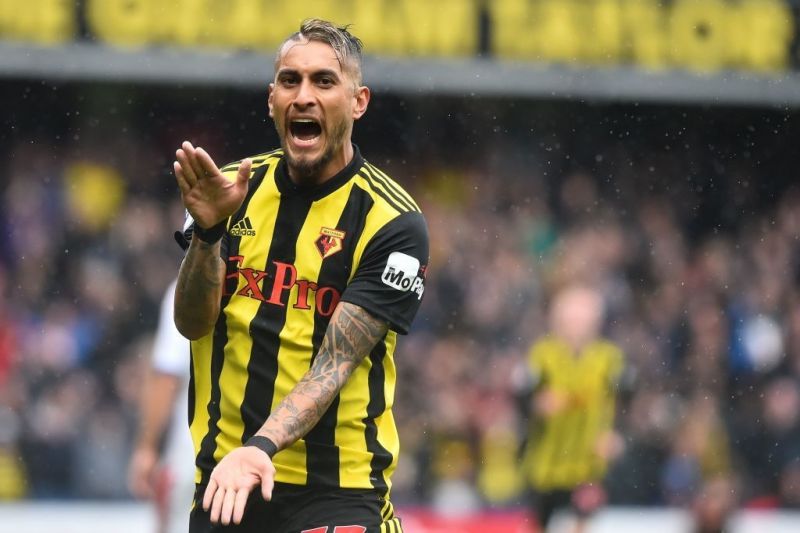 Pereyra has become Watford's key player this season and his decision not to return to Italy is certainly paying off:
"Return to Italy? We talked about it but in the end I decided to keep playing here.
Pereyra added that he's enjoying his football and it's nice to have a team like Chelsea showing interest:
"Now I hope to keep going like I am now, with a club like Chelsea mentioned. It's nice that you talk about a team that is so fond of me.
"Watford? We started well, I'm happy because I had a good run of preparation and that was what I was missing.
"Now we have to keep working like that. Yes, it was one of my first personal goals.
Pereyra's decision to prepare better during pre-season has seen the former Juventus man become the focal point of Watford's attack despite playing alongisde such talented attackers like Andre Gray and Gerard Deulofeu.
Watford have performed well above their expectations so far this season and the Hornets currently sit in 8th place with 19 points, any worries about relegation will have faded after the side's strong start to the new season.