Barcelona full-back Jordi Alba has denied clashing with Spain boss Luis Enrique after being left out of his first two squads as national coach.
The 29-year-old was not included in the squad for any international games between September and October, but he was recalled for upcoming fixtures against Croatia and Bosnia & Herzegovina.
La Roja will face the World Cup finalists in the UEFA Nations League on Thursday, before the Bosnia friendly three days later and Alba could have a big role to play, despite rumours he doesn't see eye to eye with Enrique.
The two men worked together at the Camp Nou between 2014 and 2017, winning two La Liga titles and the Champions League, but their history has not given Alba an automatic spot in Enrique's set up.
However, according to ESPN, the Barca superstar holds no ill feelings towards the Spanish coach and is just glad to be back in the fold at international level.
"I've never had a problem with Luis Enrique and his staff," Alba told reporters on Tuesday.
"On the contrary, he helped me a lot at Barca. I never said a bad word about Luis Enrique.
"The coach has many players to choose from and in the last two call-ups, he opted to select other players ahead of me. I've respected his opinion.
"My intention was to return. I've had a good start to the season and I feel comfortable. I'm grateful to be back."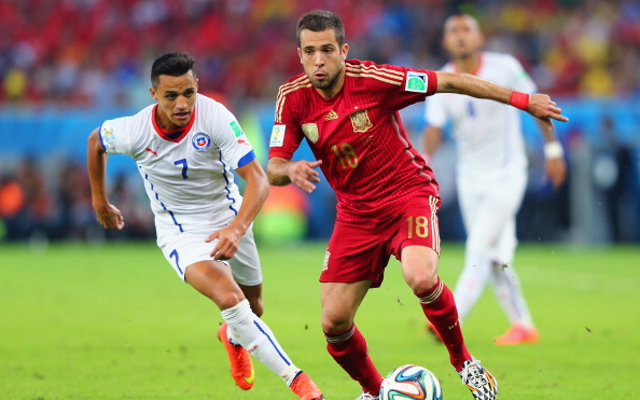 The Blaugrana defender went on to express his gratitude to those that have supported him during his time away from Spain duties, including his club teammate Gerard Pique and Real Madrid captain Sergio Ramos, before also stating his belief that Enrique will bring success to the 2010 World Cup winners.
"I feel grateful for all the support I have received from my colleagues, from the fans, from the media," Alba continued.
"He [Enrique] is a great coach," Alba said. "He is a modern coach, who is having a great career so far and he has won many titles. I think he is going to bring a lot of joy to the national team."