Eden Hazard has paid tribute to the retiring Joe Cole today and revealed the key role he played in persuading him to seal a transfer to Chelsea back in 2012.
The Belgium international played alongside Cole at Ligue 1 club Lille, where the former England international spent some time on loan from Chelsea's rivals Liverpool.
However, despite representing the Reds at that time, Cole, according to Hazard, would speak to him frequently about how he should pick a move to Stamford Bridge over other offers.
.@hazardeden10: 'I spoke to him before I signed for Chelsea. Every day, seriously, he was telling me that Chelsea was the best club for me. He said Chelsea was a big club where you can win trophies every season. For that reason I signed, so thank you, Joe Cole!' pic.twitter.com/gKV0yN40Ma

— Chelsea FC (@ChelseaFC) November 13, 2018
Cole spent the bulk of his peak years with the Blues, so clearly felt attached to them, playing a part in winning a number of major honours with the west Londoners.
It isn't clear if Liverpool were realistic contenders for Hazard at that time as they weren't always competing for the biggest names in the transfer market back then, though they did sign a certain Luis Suarez the previous season and Philippe Coutinho not that long afterwards.
LFC fans can therefore feel a little aggrieved that Cole didn't do them more of a favour and persuade a top player like Hazard to go to Anfield instead.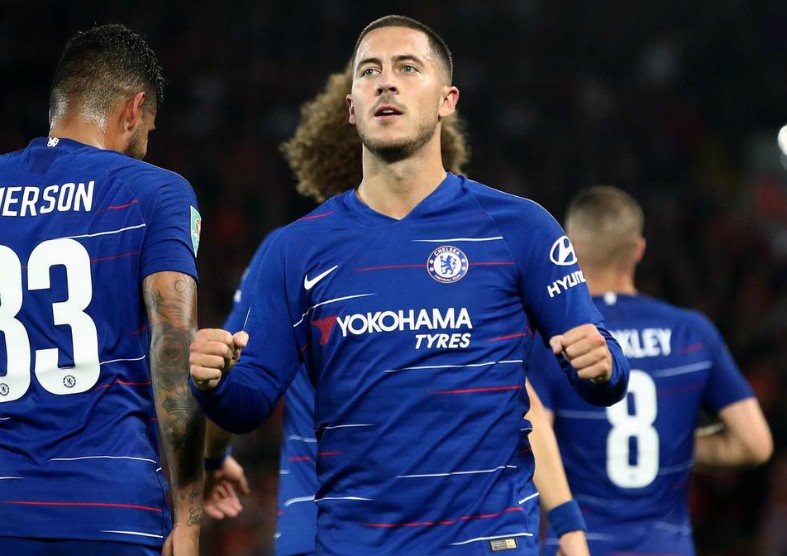 The 27-year-old has gone on to become one of the best players in the world, winning two Premier League titles and the 2014/15 PFA Player of the Year award.
How Liverpool could have done with him during those slightly bleak years when they struggled to even compete for a top four spot.