DC United striker Wayne Rooney has revealed he doubted his ability to play at the highest level towards the end of his Manchester United career.
The club's all-time record goalscorer left Old Trafford to return to Everton back in the summer of 2017 after a trophy-laden 13-year-spell in Manchester.
The veteran centre-forward is the only English player to have won the Premier League, Champions League, FA Cup, League Cup, Europa League and FIFA Club World Cup, with his place in the annals of football history confirmed long before his eventual move out to America earlier this year.
However, Rooney admits that his final few months at Man United were 'embarrassing' and he knew he had reached the end when Jose Mourinho asked him to lift Carabao Cup, despite the fact he did not play a single minute in the 2017 final against Southampton.
"There are times when you doubt yourself as a player and think: 'Am I good enough?'" he told ESPN.
"The time Jose Mourinho left me out of the Manchester United team … there are moments when you do doubt yourself. I believe I was good enough to get back in the team, but I never really got that opportunity.
"I came on for one minute in the Europa League final, I was about to come on against Southampton in the League Cup final, and in those moments it was embarrassing.
"In the Southampton game, Mourinho came to me and said: 'I want you to lift the trophy.' I was like: 'Well, I didn't even play in the game.'
"He was persistent with it, and I literally lifted it and moved it on. I just knew … What was I doing? I needed to move on and go somewhere else."
The 33-year-old now plies his trade in the MLS, but he returned to Wembley on Thursday for an England friendly against the United States, where he was awarded his final cap for the Three Lions during a 3-0 win.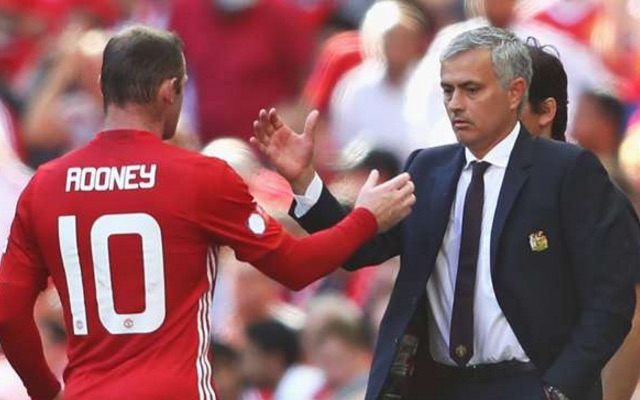 Rooney will go down as a United and England great given his goalscoring record at both club and international level, but he clearly still harbours some resentment towards the Red Devils and Mourinho in particular for how he was treated before his eventual departure.
Given United's struggles on the pitch this season, one can't help but wonder if he was shown the exit door prematurely and could still have had something to offer, but the clubs supporters will always be grateful for his service and performances at the highest level.