Atletico Madrid striker Antoine Griezmann has revealed that he turned down a move to Barcelona because he didn't want to be in Lionel Messi's shadow.
The Frenchman rejected a move to the Camp Nou during the summer transfer window, opting instead to extend his stay with Atelti after four successful years with the club, as per Talk Sport.
The 27-year-old became a World Cup winner with Les Bleus this year, scoring four goals during their run to glory in Russia, including one in the final 4-2 victory against Croatia.
Griezmann is widely considered to be one of the best players in Europe and has thusly been linked with moves to several top clubs during his time with Diego Simeone's side, but no one has come closer to securing his signature than Barcelona.
According to the Daily Express, the France international gave an interview to Canal Plus over the weekend, during which he explained exactly why he chose to snub a transfer to Barca.
"Was it hard to refuse Barca? It was very difficult," Griezmann told reporters. "You have Barca who wants you, who calls you, who sends messages.
"But then there is the club where you are, where you are an important player and where they build a project around you.
"But my team-mates and people at the club [Atleti] did everything, they came to talk to me, they increased my salary.
"They did everything to show that it was my home and that I shouldn't leave. It was really complicated times, especially for my wife where I woke her up at 3 am to talk about it!"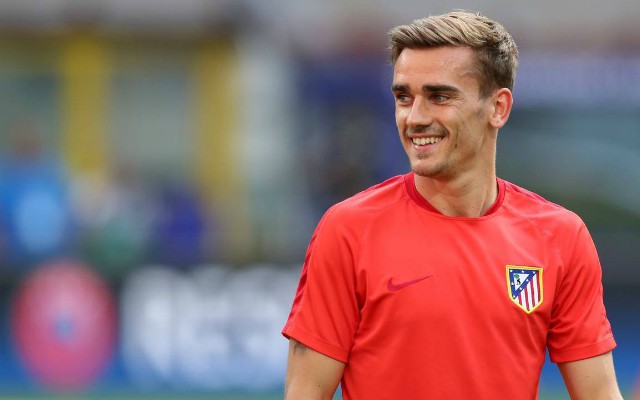 Messi is widely considered to be the world's best footballer and even at 31-years-old, he remains just as effective as ever, leading by example as captain for Barcelona in a free-role upfront alongside the likes of Luis Suarez, Arthur and Phillipe Coutinho.
Any player joining Ernesto Valverde's set-up at the Camp Nou has to accept that the Argentine maestro rules the roost, playing as the team's focal point and serving as the club's main icon in the media.
As good as Greizmann is, he still realised that he had no hope of usurping Messi as Barca's most important player, which is a status he enjoys at Atletico anyway and would rather maintain at the Wanda Metropolitano.
That being said, the prospect of the two men lining up in attack alongside Suarez would have been a tantalising one and it is a shame that La Liga fans will just have to make do with watching them line up against each other twice a season.