Arsenal manager Unai Emery is a real break away from his predecessor Arsene Wenger – for one thing, he uses social media!
Here's an example of the Spanish tactician being great on his Instagram page, as he shares this lovely childhood snap of himself.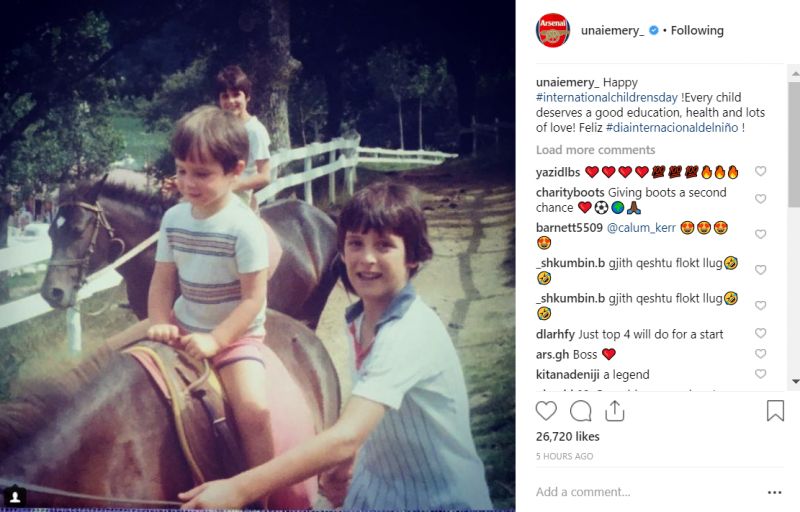 Emery is most likely the kid on the bottom right of the picture, and the Gunners boss posted an important message as his caption for the image.
Celebrating international children's day, Emery said: "Every child deserves a good education, health and lots of love!"
Emery's Arsenal will be back in Premier League action this weekend as they take on Bournemouth on Sunday.