Lazio chairman Claudio Lotito has hinted he isn't confident of keeping hold of star player Sergej Milinkovic-Savic amid transfer rumours linking him with Manchester United and other top clubs.
The Serbia international is considered hot property after shining in Serie A, and also seems absolutely ideal for United's needs in midfield at the moment.
The Independent claimed earlier this season that Milinkovic-Savic would be Jose Mourinho's preferred target to replace the unsettled Paul Pogba.
Don Balon, meanwhile, also linked Milinkovic-Savic with Juventus and Barcelona, stating Lazio would likely ask for as much as £106million for the 23-year-old.
Lotito, however, seems prepared for his club to ultimately end up losing the player if a good enough offer comes in, such is the reality of their situation in comparison to other major teams around Europe.
'Nowadays it's very complicated for a player to tie himself to a club for his entire career,' Lotito is quoted in the Daily Star.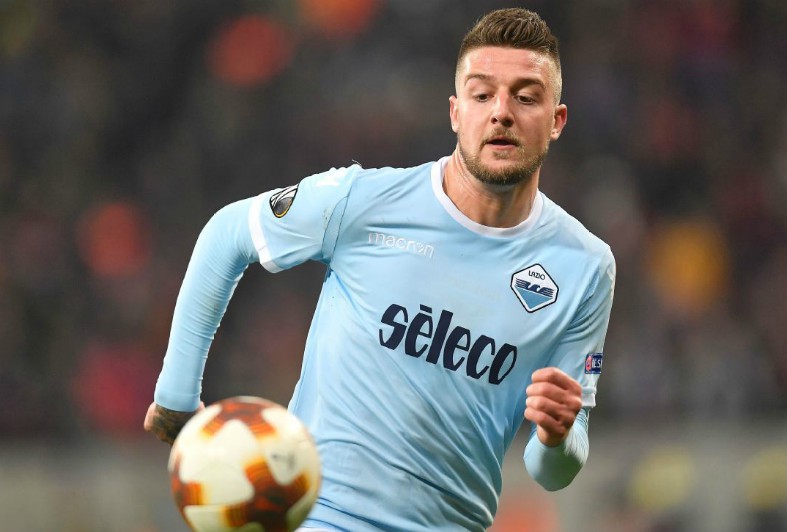 'However, Lazio are doing well, our players show great affection for the club and perhaps they're persuaded to stay for what we're doing on an infrastructural level, with the recent renovation of our training ground.
'But unfortunately, Lazio don't have the economic power of Barcelona and Real Madrid, so if a once-in-a-lifetime offer comes in, it'd pose a problem or us.'
United fans will surely see this as encouraging news if their club do continue to be linked strongly with Milinkovic-Savic.
Then again, it could also give confidence to his various other rumoured suitors as Lazio don't seem like they'll put up too much of a fight if big offers come in.