Barcelona are going to have to fork out an extra €40M if Ousmane Dembele ends up leaving the club before the end of his contract in 2022.
This is according to German news outlet Welt, who note that the Blaugrana star has attracted interest from Liverpool, as well as Arsenal, and that there's a clause in Dembele's deal that states Barca must pay Borussia Dortmund a total of €40M if Dembele is sold before his contract ends.
The report also states that this €40M sum is made up a number of bonuses that are included in Barca's deal with Dortmund for Dembele, some of which relate to number of goals scored and Champions League success.
Dembele has had a rocky time at Barcelona since his arrival back in the summer of 2017, and it doesn't seem like it's going to get any better for Ernesto Valverde's side regarding the Frenchman if this report is anything to go by.
The 21-year-old made a promising start to the season this term, scoring a number of match-winning goals, one of which came against Sevilla in the Spanish Super Cup.
However since then, things have gone downhill fast, with the French international seemingly struggling with life at the Nou Camp again.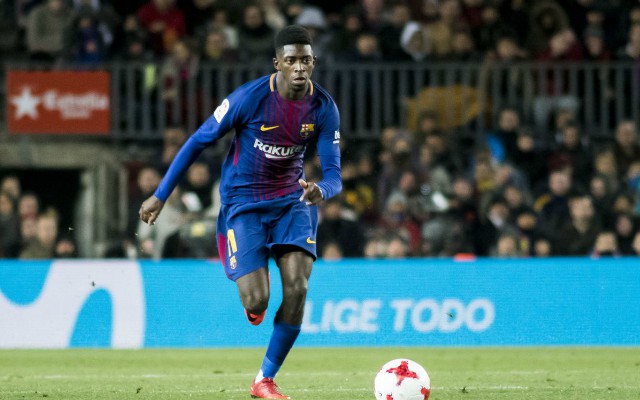 It seemed like a smart move from Barcelona at the time regarding their transfer of Dembele, however given this recent report, it looks like it could end up being a mistake made from the Blaugrana after all.
Welt's report notes that Liverpool are keen on signing Dembele, and if the Reds manage to end up sealing a deal to bring the winger to Anfield, it looks to be bad news for Barcelona from a financial standpoint…