Good news, Chelsea fans – N'Golo Kante is most likely yours for the next five years at least with the news that he's signed a new long-term contract extension at Stamford Bridge.
The France international is one of the finest players in the world and is not the kind of big name you'd want to lose to a Real Madrid or a PSG, especially as a certain Eden Hazard is yet to commit his own future to the club.
#FridayFeeling brought to you by @nglkante, who will be a Blue for five more years! ?#Kante2023 pic.twitter.com/evwr1rlKQ2

— Chelsea FC (@ChelseaFC) November 23, 2018
As well as being a top class player, though, there's a child-like enthusiasm with which Kante plays the game that makes him instantly lovable even if you're not a Chelsea fan.
Here's a reminder of four reasons the smiley Frenchman should be one of your favourite players…
He was 'too shy' to lift the World Cup
Imagine that. You're one of the best players in the world, you pocketed Lionel Messi in a crucial game earlier in the tournament, you've just won the biggest trophy in football and you don't want to draw attention to yourself by holding the bloody thing.
The Daily Mirror quote team-mate Olivier Giroud as making this claim about Kante, which just adds to the sense that he's a real breath of fresh air in this modern day footballing world of superstars and egos.
'He is so shy so he didn't want to say "give it to me", so he had to wait,' Giroud said.
This lovely Claudio Ranieri anecdote
The Kante love affair began, of course, with *that* season at Leicester City.
Arriving as a relative unknown, it was quite quickly apparent that the Foxes had found themselves a real gem, with Kante almost instantly becoming one of the best midfielders in the Premier League.
Kante's form was instrumental to Leicester stunning world football and winning the title, with manager Claudio Ranieri later giving some lovely insights about the player in his Players' Tribune piece.
'This player Kante, he was running so hard that I thought he must have a pack full of batteries hidden in his shorts. He never stopped running in training.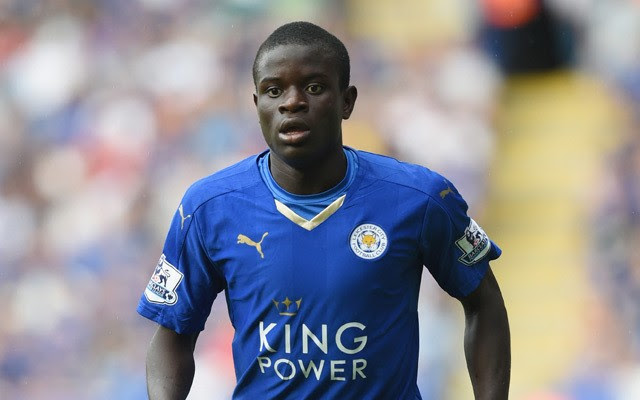 'I had to tell him, "Hey, N'Golo, slow down. Slow down. Don't run after the ball every time, okay?"
'He says to me, "Yes, boss. Yes. Okay."
'Ten seconds later, I look over and he's running again.
'I tell him, "One day, I'm going to see you cross the ball, and then finish the cross with a header yourself." He's unbelievable.'
He chose not to avoid tax
Can you imagine that? According to the Mirror, the 27-year-old actually turned down the chance to have his pay going into an offshore bank account.
We all know footballers get paid too much anyway, and yet so many of them would probably still jump at the chance to stash away some extra cash with some dodgy dealings.
Classy guy that Kante is, however, he didn't want any part of that.
Wouldn't it be nice if other super-rich individuals followed his example?
His goodbye message to Antonio Conte
Antonio Conte was not exactly Mr Popular in his difficult second season at Stamford Bridge, and few tears were shed when he eventually left the club.
Kante, however, was one of few players to show he cared with this lovely Twitter tribute:
Thank you Coach!
All the best for the futur. pic.twitter.com/glB0BXIEWi

— N'Golo Kanté (@nglkante) July 18, 2018
Conte signed Kante from Leicester and no doubt played a big part in helping him take his game to another level with Chelsea.
The Frenchman, humble as ever, even made a little spelling mistake in his message, showing this post was from the heart and not just some PR churned out by someone managing his social media account.