Manchester United manager Jose Mourinho has made the pretty bold claim that he does not think Alexis Sanchez will be leaving the club in the January transfer window.
The Telegraph have been among the sources to recently suggest United and Sanchez may be 'stuck' with each other, which hints at a willingness to part ways if possible.
Still, it would make sense if big clubs were now unwilling to pay up for the Chile international given his dire form since moving from the Emirates Stadium to Old Trafford at the turn of the year.
The 29-year-old seems past his best at this point, having made barely any positive impact for the Red Devils, scoring only four goals and looking out of sync with the rest of the team in most of his appearances.
Mourinho has admitted Sanchez could improve, but seemed content enough with the player and suggested there were not currently any talks over him moving on this winter.
'I don't think so,' Mourinho was quoted in the Manchester Evening News in response to a question over Sanchez leaving.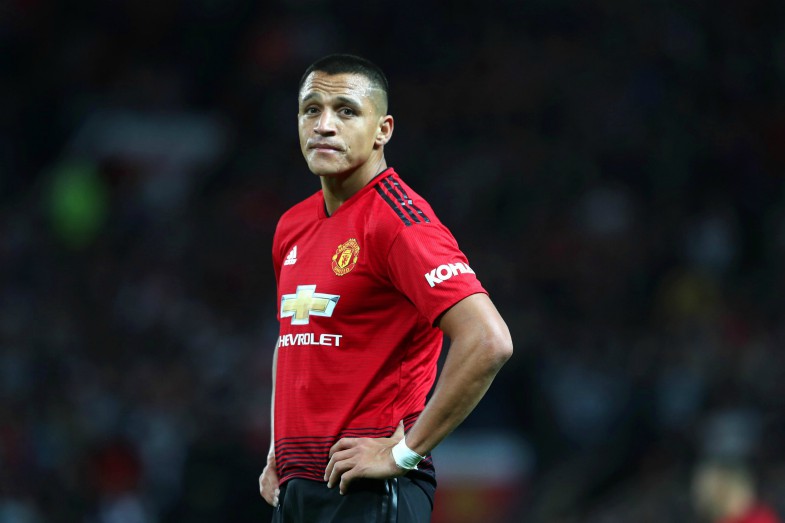 'Because he never told me that he wants to leave or isn't happy to stay but I repeat: That is a personal thing related to my philosophy.
'He is improving like the team is improving and when he plays he is giving us his personality, his desire to play and to produce for the team and trying to adapt to how we play and vice versa, can he do better?
'I think we can all do better. I can do better and he can do better and all the other players can also do better.'
This won't exactly be music to United fans' ears as many will surely feel a change is needed to inject some life into this under-performing attack this season.