Manchester City will reportedly wait until the summer to make a move for one of Europe's most exciting talents after Pep Guardiola revealed that there would be no January signings for City in his most recent press conference.
According to a report from The Telegraph, the defending champions will wait until the summer to make a move for Ajax star Frenkie de Jong. The report states that City are confident of landing the youngster despite fierce competition from Barcelona.
City have identified De Jong as the ideal replacement for Fernandinho who is now 33 years old.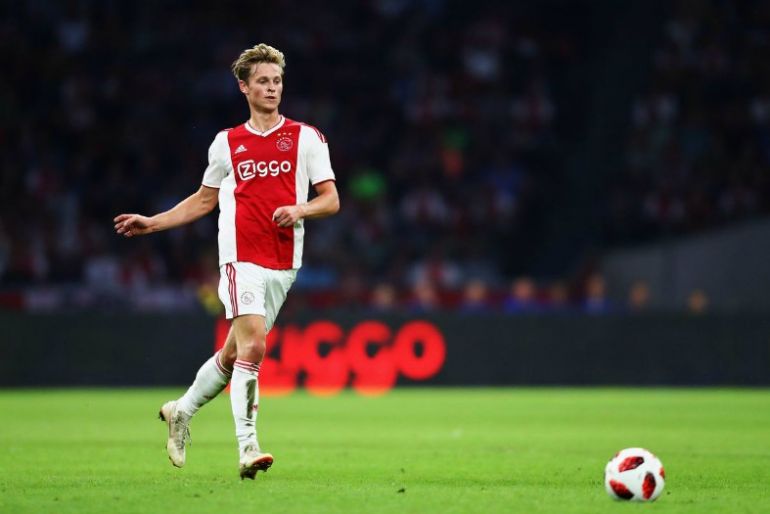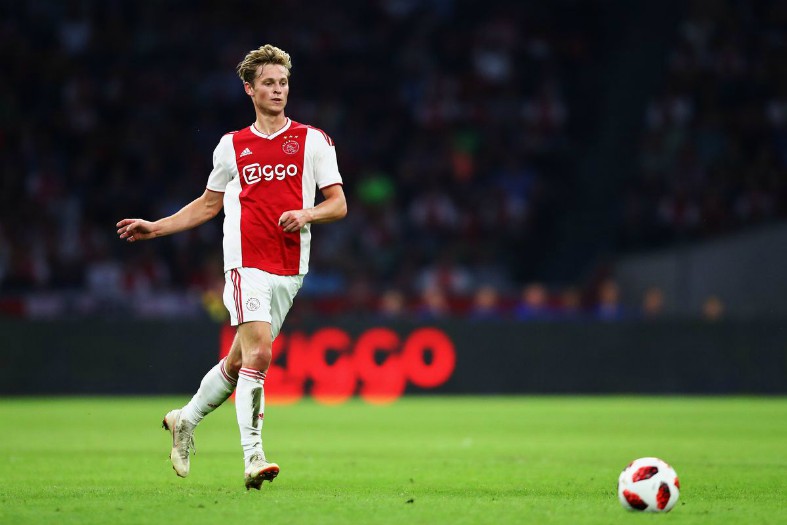 De Jong would certainly flourish with City under the tutelage of Guardiola, the 21-year-old breaks up play very well and is very comfortable on the ball.
De Jong could prove to be a smart investment for City as the youngster has already impressed for the Netherlands national team at a senior level in his country's UEFA Nations League encounters.
Guardiola effectively ruled out any January signings in his press conference:
"We are not going to spend anything [in January]. I am so happy with the squad, and people are coming back, so no, no. When we created the squad at the beginning of the season, it was not to go to the January [window] unless we have problems."
Guardiola also added that members of his squad who haven't had the chance to play could be called upon:
"But I have a deep squad, and a lot of players cannot play even though I trust them a lot. They believe I don't like them but that is not true. I trust a lot in all the players, all of them. It's a joy to be with them but it is what it is.
Guardiola added that he is happy to give a chance to some of City's talented youngsters should City lose players to injury:
"When there are some injuries, another one is going to play. If they cannot play, you have a few players in the academy that maybe are going to help us."
It was announced earlier today that star full-back Benjamin Mendy would be ruled out for three months after undergoing knee surgery. Fabian Delph will likely fill in for Mendy in the coming months.
With City missing their key man could their chances of defending the Premier League title be in shatters?