Chelsea star Eden Hazard has provided a fresh update on a potential transfer to Real Madrid as speculation over his future won't die down.
The Belgium international seems no closer to signing a new contract at Stamford Bridge, with his current deal expiring at the end of next season.
#CFC
?? @hazardeden10 sur le Real Madrid : "Pour l'instant, je me concentre sur Chelsea (…) Impossible que je parte au mois de Janvier" pic.twitter.com/5U5JLtITFU

— Canal Football Club (@CanalFootClub) November 25, 2018
This is undoubtedly a big worry for Hazard, who's dropped a pretty big hint that he's after a move to Real Madrid by ruling out the prospect of moving back to Ligue 1 with Paris Saint-Germain.
The 27-year-old did not, however, signal any intent to pen a new deal with Chelsea, though he ruled out leaving the Blues in January and also left open the option of possibly staying with them for his entire career.
'There have been contacts in the past with PSG,' Hazard told Canal +. 'But I haven't been tempted. If I have to go back to France one day, it would be in Lille.
'But today, there is no chance that I'll come back in the French league.'
'For now, like I said, I'm staying at Chelsea. I have one year left on my contract after this year.
'Moving this winter is impossible. I can't leave in January because of the club and the supporters.
'It will be possible in the summer, but It's also possible that I stay my whole career at Chelsea.'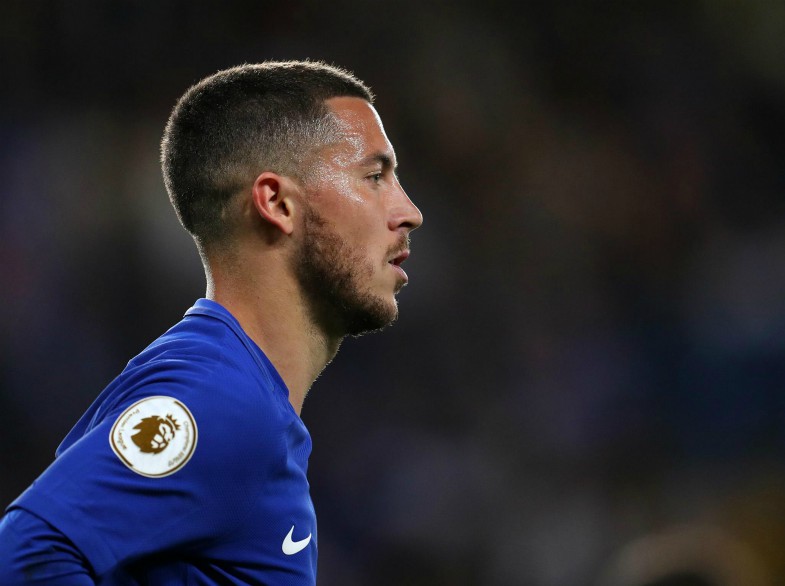 Still, the main thing Chelsea fans will take away from this is he's probably planning a summer transfer to Madrid, which was also strongly talked up earlier this year.
It didn't happen on this occasion, but with Hazard edging closer and closer to being a free agent, his club will be forced soon to accept reduced offers for him to avoid losing him for nothing.
Reports from OkDiario over the weekend suggested Chelsea were preparing for life after Hazard as Real circle.