Chelsea manager Maurizio Sarri has dropped a hint that he has to improve his team in the January transfer window after this weekend's 3-1 defeat to Tottenham.
The Blues were outplayed in a poor performance as they suffered their first defeat of the season, which will serve as something of a wake-up call for everyone involved with the club.
Sarri has got off to a strong start at Chelsea, but many had written them off before the start of the campaign due to a less than convincing performance in the summer transfer market.
While Jorginho and Mateo Kovacic have proven fine signings, losing Thibaut Courtois was far from ideal, while the lack of investment up front also looks a major blunder.
Alvaro Morata and Olivier Giroud seem obvious weak links in the team, while Sarri may also have some cause for concern over David Luiz's performance against Spurs.
Speaking afterwards, the Italian tactician sounded like he knew work needed to be done in the transfer market, though he generally tried to steer the conversation away from that.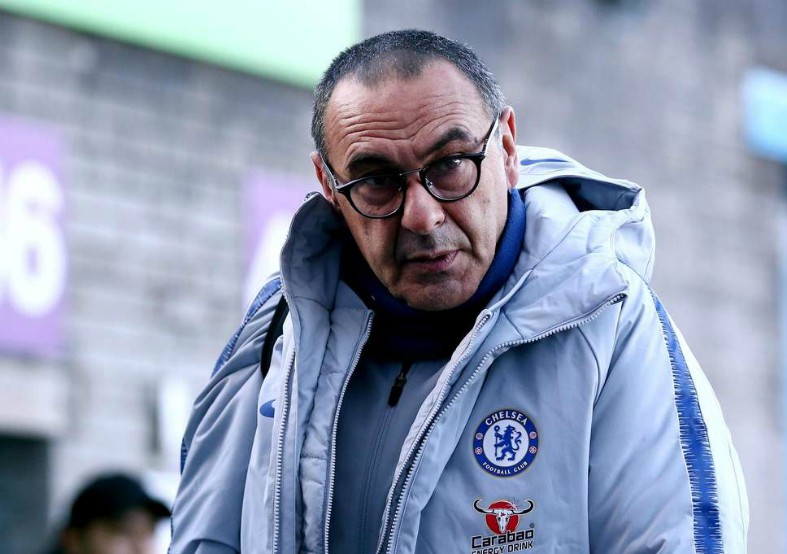 'It's very difficult to have time to try to improve the team, to try to solve problems, particularly because we have time only to prepare the next match,' he is quoted in the Metro.
'We have to play every three days but we have to do something, I think.
'We have to try to improve first of all the team, and then player by player.
'We have to try to do something, because the defensive phase today was a disaster. Not only the defensive line, the defensive phase, the offensive players pressed very badly.
'The midfielders did not defend very well, and the defensive line as a consequence was a disaster.'