Liverpool star Virgil van Dijk has spoken like a true leader ahead of the club's trip to take on Paris Saint-Germain in the Champions League this week.
The Netherlands international has been a rock on the pitch since he joined the Reds from Southampton back in January, and he's also making all the right noises with his words off it.
Liverpool beat PSG in the Champions League earlier this season, but now face another big test as they travel to the French capital on Wednesday evening.
Van Dijk, however, insists LFC have no fear ahead of this difficult test, and came out fighting with a warning to their opponents about their qualities and their intention to go to the Parc des Princes and play for the win.
Liverpool fans will love this from the big defender, who has already been talked up as a future captain after making such a strong impression in his relatively short time at Anfield.
'I don't have any fear,' Van Dijk is quoted by Goal.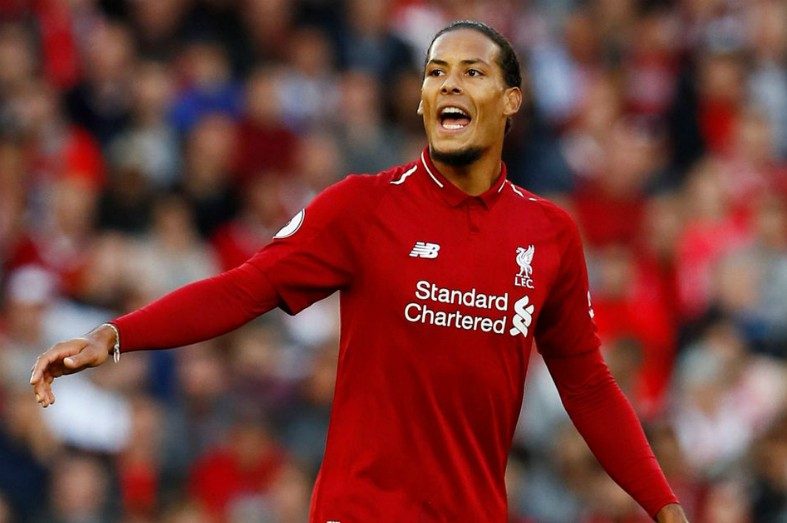 'We respect them as a team but the thing is we want to win the game. We are going to totally up for it, motivated and we will make sure we are ready from the start.
'We don't need to forget that we are one of the best teams in Europe as well. We reached the final last year and we want to do at least the same this year. That's our goal. So we are going to try, try and beat them.
'I don't care what other people think. We are still unbeaten. We need to look at ourselves. We are doing very well.'
The 27-year-old will certainly need to be at his best tomorrow night if Jurgen Klopp's side are to come back with a decent result.