Man City and Chelsea may have just seemingly fallen behind Napoli in the race to sign Spain and Real Madrid superstar Isco, after Carlo Ancelotti's personally contacted the midfielder regarding a move to Naples. 
Isco hasn't started in any of Real's last five games in all competitions, something that one would think could very well tempt his hand into leaving the Spanish giants, and it seems like he's not going to be short of options if he does decide to leave Los Blancos.
As per Don Balon, all of Chelsea, Man City and Arsenal are keen on signing the former Malaga man, and that Ancelotti himself is also keen on bagging a deal to bring Isco to Italy.
The report also states that the former AC Milan and Real boss has personally contacted Isco regarding Napoli's interest in him, something that could very well play a part in the Italian giants being the ones who manage to land Isco's signature before anyone else.
Isco hasn't had the best of times in the Spanish capital so far this season, as the Spaniard has failed to solidify his place in Real's starting XI.
The 26-year-old is one of the club's most talented stars, and it remains to be seen why he's being made to constantly sit on the sidelines for Santiago Solari's side as of late.
Given his lack of game time recently, combined with the apparent interest in the player, we wouldn't be surprised to see Isco potentially leave Real in the future should things carry on like they are currently.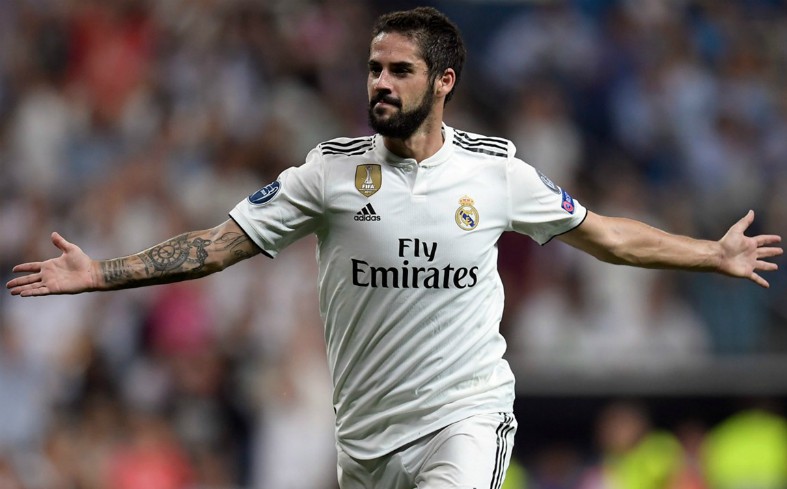 Ancelotti going out of his way to personally contact Isco must be a positive sign for the player, as it shows that the Italian is keen to get him on board at Napoli.
It just remains to be seen whether this is actually enough for Isco to snub Chelsea and Man City in favour of a move to Naples…