Lionel Messi has reportedly urged Barcelona to go the extra mile in regards to offering a new deal to star man Jordi Alba, news that won't be good for Liverpool to hear.
The Spaniard is one of the Blaugrana's best players, and we'd even go as far to say that the 29-year-old is one of the best defenders on the planet.
Alba is a key part to Barca's side, and his link-up play with Messi is second-to-none, so it's easy to see why he would want the club to push the boat out when trying to extend the Spanish international's contract.
As per Don Balon, the Argentine superstar has pleaded with the club to 'stretch their bond' with Alba's new deal, and that the only way the club are going to get Alba to continue his stint at the Nou Camp is by offering him a significant rise in wages.
The report from the Spanish outlet also states that Liverpool, as well as PSG and Man City, are keen on the Spaniard, which means it's vital that Barca take Messi's advice on board and tie Alba down to a new deal as soon as possible.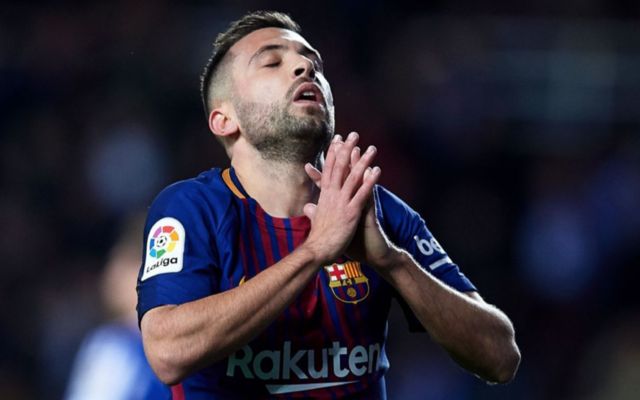 This news certainly won't be good news for Liverpool to hear, as if Barca listen to Messi's urges, the Reds' hopes of bringing Alba to Anfield may very well be dashed.
Losing Alba would be a huge blow for Ernesto Valverde's side, especially if the player ends up moving to a Champions League rival like Man City or PSG.
If Barcelona were wise, they'd listen to Messi's advice and get to work on Alba's new deal as soon as possible…