Manchester United midfielder Fred has insisted he has a good relationship with manager Jose Mourinho despite recent struggles to break into the team.
The Brazil international looked an exciting signing when he joined United from Shakhtar Donetsk in the summer, but a lack of impact has seen him quickly fall out of favour.
Mourinho has only involved Fred in one of United's last four games, and it's not often he's completed 90 minutes this season.
In truth, some fans probably feel he could play more despite him looking a little slow to get going in England, but it seems his manager won't find room for him.
And yet, Fred insists he has no worries about his slow start with the Red Devils, saying he's working to improve and that he feels good working under this manager and with these players.
'He (Mourinho) is a great coach, coach who has a big star. And always at the end of the game we win, he can switch (make substitutions) well,' Fred told Esporte Interativo, as translated by the Metro.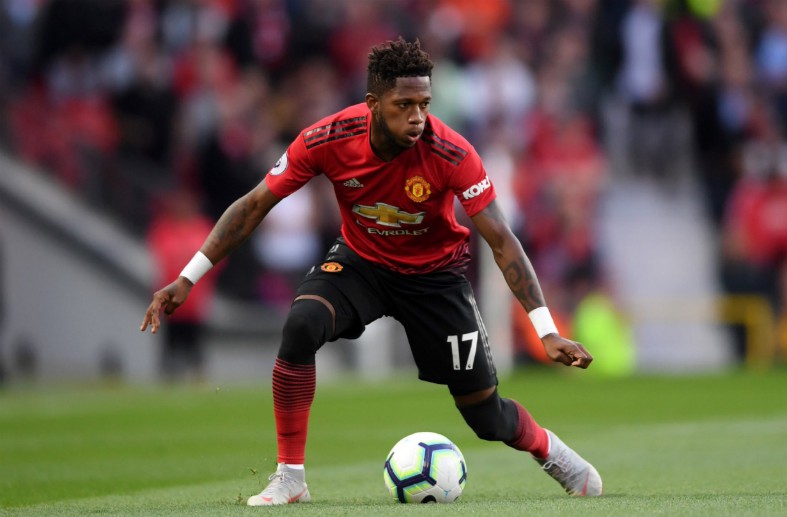 'But he's a great coach on a daily basis. He's always joking with us, talking, supporting us. So I'm very happy to be here at this great team and very happy to be working with him, too.'
He added: 'It's cool for me, I came from Ukraine. Then I caught the cold, a very different language as well. So this process of adaptation, of course this is a very different league, the Premier League from the Ukrainian league.
'But I try to adapt in the best way, every day I have been improving more. On a daily basis I have been talking to my teammates, so I try to work more and more every day. I hope I can improve and get my football in gear as soon as possible.'
MUFC fans will just hope Fred can fulfil his potential and not go the way of other big names like Alexis Sanchez, Paul Pogba and Romelu Lukaku, who arrived with big reputations before going backwards under Mourinho.