Manchester City boss Pep Guardiola has told Brahim Diaz to leave if he doesn't want to play for the club anymore, as Real Madrid close in on his signature.
The 19-year-old midfielder has featured in two Carabao Cup games this season, scoring two goals, but has otherwise found himself on the sidelines watching as Guardiola's men have stormed back to the top of the Premier League.
Since joining up with the senior team in 2016 Diaz has only managed to feature in 13 games across all competitions, as competition for places at the Etihad has intensified with each passing transfer window.
According to ESPN, the Spaniard is ready to embark on a new challenge with his current City contract set to expire at the end of the season and Real Madrid are hopeful of concluding a deal in the new year.
Despite the speculation linking Diaz with a switch to the Santiago Bernabeu, Guardiola has stated that the club are still willing to offer him a contract extension, however, he also issued him with an ultimatum – commit or leave.
"The case of Brahim is very simple," the City manager told a news conference, as per ESPN. "We want him to stay. We want to extend his contract for four or five years and we'll do absolutely everything to keep him here but as I said before it's in his hands.
"My advice is: if he doesn't want to stay, he has to leave. We protected him before we arrive in this period. It was the same with Jadon [Sancho] and Phil [Foden]. But he has to decide and it's no more than that."
Diaz was an unused substitute during City's last Champions League outing against Lyon on Tuesday night, which was the first time he had been picked in a European or Premier League squad this season.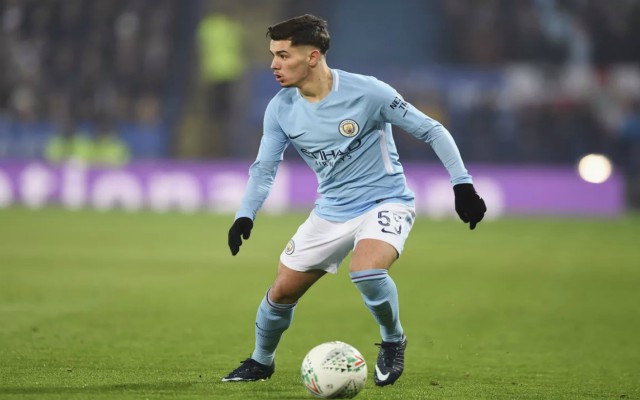 Next up for the English champions is a home clash against Bournemouth on Saturday and with Bernardo Silva and Ilkay Gundogan facing late fitness tests, Diaz could be given another chance to appear.
Guardiola went on to urge the youngster to be patient while insisting that he is always honest with his players at any level.
"All we can do is speak with the families, find out what they want to do with these guys," he added. "We tell them the truth, how complicated it is in some periods.
"How many young players are playing at 18 or 19 in the big clubs in Europe and the world and playing every week? Maybe one — [Kylian] Mbappe but not the other ones."