Ex-Liverpool striker Stan Collymore says that all Jose Mourinho guarantees now is 'trouble' and he can't see him turning things around at Old Trafford.
The Red Devils dropped another two points in the Premier League on Saturday away at Southampton, slumping to a 2-2 draw which leaves them 16 points behind table-toppers Manchester City.
Mourinho's men are also now eight points behind fourth-placed Arsenal in the race for a Champions League spot and they will host the Gunners in their next home league fixture on Wednesday.
United have struggled to string a run of consecutive wins together this season and have looked slow and lethargic in attack, while also conceding 23 goals in 14 matches.
According to English football pundit Collymore, Mourinho has lost the dressing room and his managerial approach makes him a nightmare to work with on a daily basis.
"What's clear is that ultimately the dressing room is gone and that the latest spat with Paul Pogba will have only added to disharmony at the club," he told the Daily Mirror on Monday.
"Put it this way — if you were in charge at PSG or Bayern, and you were paying your stars £500,000 a week, would you really want to risk your players' happiness by hiring a man who'd label one of them a virus?
"I'm not sure you would, and I'm not sure those who are in charge will think he is worth the hassle.
"Especially now there are no guarantees he is going to win you titles or Champions Leagues.
"The only thing you can guarantee with Mourinho these days is a whole heap of trouble."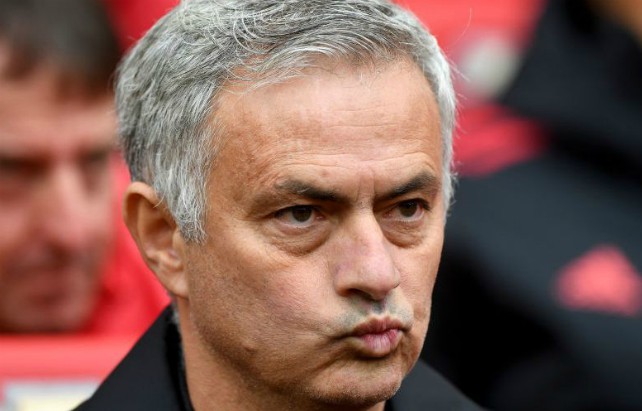 United can close the gap on Arsenal with a win at Old Trafford, which could see Mourinho granted a stay of execution at the club, but at the moment, his eventual departure seems like just a matter of time.
The Portuguese boss was once revered as one of the game's great man managers and his CV his second to none, however, he appears unwilling to adapt and roll with the changes in the modern game.
"I can't think of another environment, apart from football, that he'd get away with the type of behaviour he has been displaying," Collymore added.
Unfortunately, his comments will ring true with many United fans and the longer the club's period of discontent continues under Mourinho's stewardship, the more damage he is likely to do to his overall legacy.