Arsenal manager Unai Emery has hinted that Aaron Ramsey's fine form won't be enough to earn himself a new contract.
It has previously been reported by the likes of the Guardian that Arsenal withdrew their offer of a new deal for Ramsey, leaving him free to walk away from the Emirates Stadium at the end of this season.
This seems surprising from the Gunners given how important the Wales international has been for the club down the years, and the latest quotes from Emery suggest the matter is closed.
Arsenal fans will likely find this even more baffling, with Ramsey performing well at the moment and arguably looking more deserving of a new deal than Mesut Ozil, who signed a contract extension earlier this year.
Emery was not too keen to discuss the matter, however, simply praising the 27-year-old for his contribution at the moment and focusing on the present rather than the future.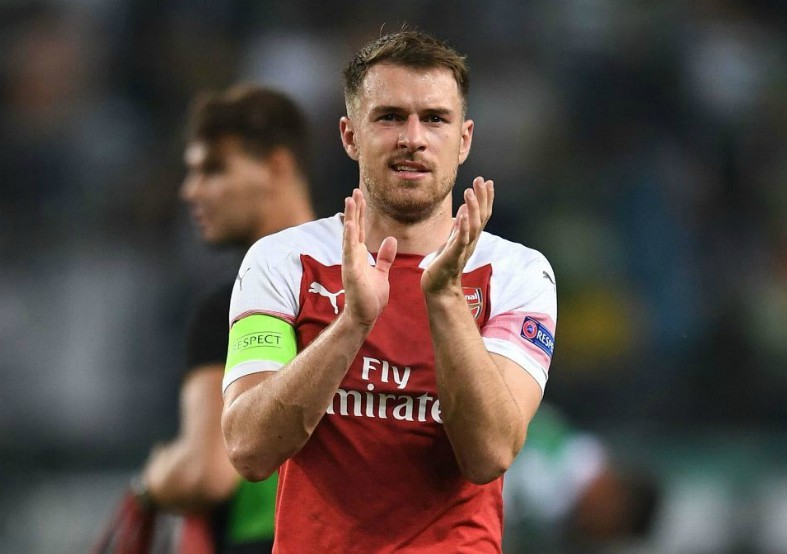 'His present is as I want, and his future is very important for him and his family. I think in the last matches the focus [is there],' the Spaniard is quoted by Goal.
'His focus is positive for us, it helps us. He needs to think about his future, for his family and for him. If he plays like yesterday [against Tottenham Hotspur], it's the best for him and the best for us.
"This conversation is not for today, for us or for me. It's one situation that was closed one or two months ago.
"At the moment the most important thing is he's smiling, he has the commitment, the behaviour and the performances like yesterday – that's the best for him and for us."