Manchester United players and the club in general have been heavily criticised in a column by a close friend and adviser of former manager Jose Mourinho.
The Portuguese tactician was sacked by the Red Devils earlier this week after a terrible start to the season, culminating in the 3-1 defeat to rivals Liverpool at the weekend.
This outcome, however, has looked on the cards for some time now, with Mourinho cutting a frustrated figure at United since pre-season, while his previous two campaigns at Old Trafford did not exactly go swimmingly either.
One big issue has been Mourinho's relationship with United star Paul Pogba, who came in for harsh criticism in the Record column by Eladio Parames.
Parames described the France international as clowning around and slammed the egos Mourinho had to work with, whilst also being heavily critical of MUFC's transfer policy and apparent desire to put making money over anything else.
JUST IN! ?

Frosty footage just in from @ManUtd's training session between Paul Pogba and Jose Mourinho… ??

What has been said between the pair this morning? ? pic.twitter.com/nRiTEgDJlH

— Sky Sports News (@SkySportsNews) September 26, 2018
'When a player like Pogba breaks the established rules and publishes videos on social networks of the clowning he does in the spa, nobody criticises him for this disrespect and supports the decision of the coach, whose sole purpose is to educate a young man,' Parames wrote in his Record column, as translated by the Sun.
'On the contrary, the important thing is not the results in the pitch, but the results of the merchandising. And Pogba sells a lot of shirts and other merchandise.
'United no longer care about the sporting aspects and only deal with the financial aspects.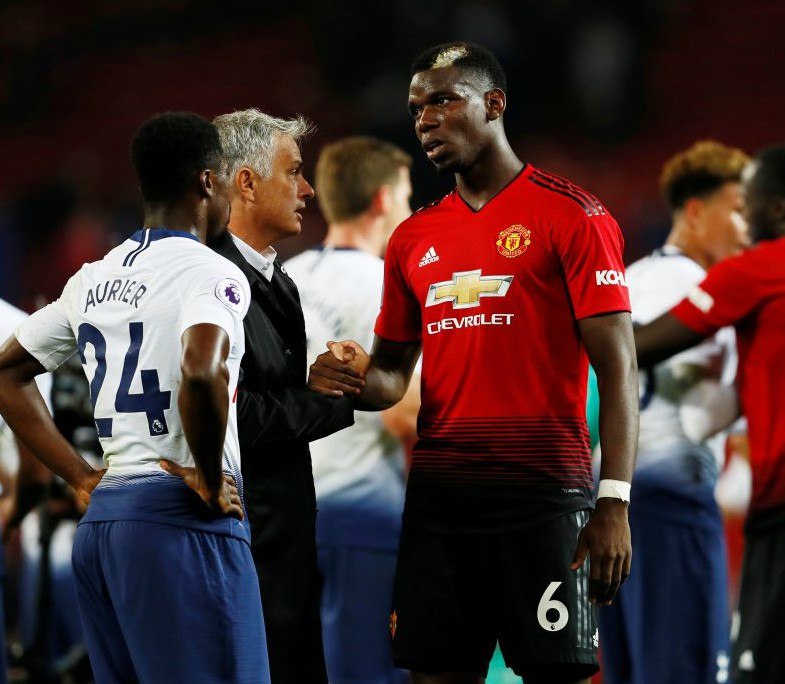 'And it's no coincidence that a club that was bought for £750m is now valued at more than £4.5b. That is what matters now. And it was this – and more that remains to be told – that led Mourinho to wear out.
'The board may know nothing about football but they were cynical enough to choose the right time to get rid of a coach who was unhappy about the situation and who questioned the club's transfer policy. And a coach who warned very early that, it would not be possible to compete with its greater rivals because of it.
'Some will continue to say, as it is said before, that Mourinho lost his motivation, that Mourinho stagnated, that Mourinho is no longer what he was.
'They are opinions of those who have no idea what it is like to train and manage a group of millionaire players.
'What it is to live with their egos while trying to rebuild a club while working under people who know the City but do not know football.
'But contrary to those predictions, I am sure that Mourinho will soon return to the world of football and will prove that he remains the Special One.'