Still a few days left for Paul Merson, Graeme Souness and Andy Gray to add to this, but we thought we'd give you a round-up of the very worst football chat and opinions that have been doing the rounds this year.
2018 has been full of great football, but it seems the better the stuff on the pitch gets, the more awful people commenting on it whose views somehow make their way onto your timelines.
So, here's thirteen that spring to mind, many of which you're likely to recognise, some of which have been proven wrong, some of which are just plain annoying…
1) "Paul Pogba has no one but himself to blame for his poor form"
Well that wasn't true was it? Remarkable really, how many people thought Pogba was just sulking his way through Jose Mourinho's reign, only to turn it on again at will for interim manager Ole Gunnar Solskjaer.
Let's see…world beater at Juventus, world beater for France as they won the World Cup, one of literally dozens of players to go backwards under Mourinho at Old Trafford. Yep, it can only be that he's a spoilt brat who cares more about emojis and haircuts.
Can 2019 finally be the year we move on from Dad opinions please?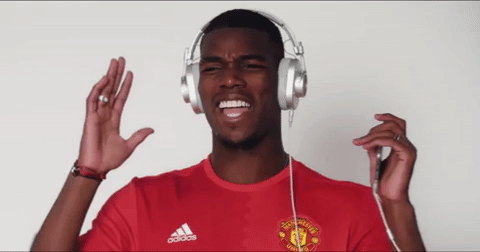 2) "Jurgen Klopp just hugs his players"
This is a favourite among Manchester United fans, who, despite hating Mourinho and celebrating his sacking like they'd won another treble, could not and would not see why Jurgen Klopp gets so much credit for his work at Liverpool while Mourinho was roundly criticised.
After all, the Special One won three trophies in his time at Old Trafford and Klopp has zero. Why should the German get all the credit just for playing some good football, hugging his players and making pretty much everyone involved with the football club happy?
Oh.
3) "Mauricio Pochettino needs to win a trophy"
Similar to the above really, but churned out by pundit after pundit, and occasionally by Arsenal fans who rejoice in Spurs being 'frauds' again when they occasionally lose a game.
Look, isn't it blindingly obvious Poch has done an incredible job at Tottenham? Would a League Cup win really add that much? Yes trophies are nice but is Pochettino somehow worse than Juande Ramos because he hasn't won silverware? Are 95% of clubs' achievements really so meaningless because they're not in the 5% that win most of the trophies?
Let's leave this trash view in 2018 – be more like this guy:
Zero spend in the summer, no ground, countless injuries to contend with & still competing for all major domestic honours as well as qualifying for latter stages of The Champions League. Some people believe Pochettino needs to win a trophy to prove his credentials. Does he fuck.

— Paul O Keefe (@pokeefe1) December 26, 2018
4) "England shouldn't celebrate their World Cup"
This, in fairness, is a bit of a minority view as England were actually so good as to break through this weird cloud of misery that engulfs this country for so much of the time.
No, Gareth Southgate and co. did not win the World Cup. But football, for a short time, did come home. Watching England was fun again. For the first time in my and many others' living memories, England actually had a meaningful international tournament. Fans had a reason to dream rather than dread.
This was a summer to saviour for England. A likeable team, with a gentleman of a manager, playing entertaining football and building something for the future. If you couldn't enjoy this, you're watching the wrong sport.
5) "Mohamed Salah is a one-season wonder"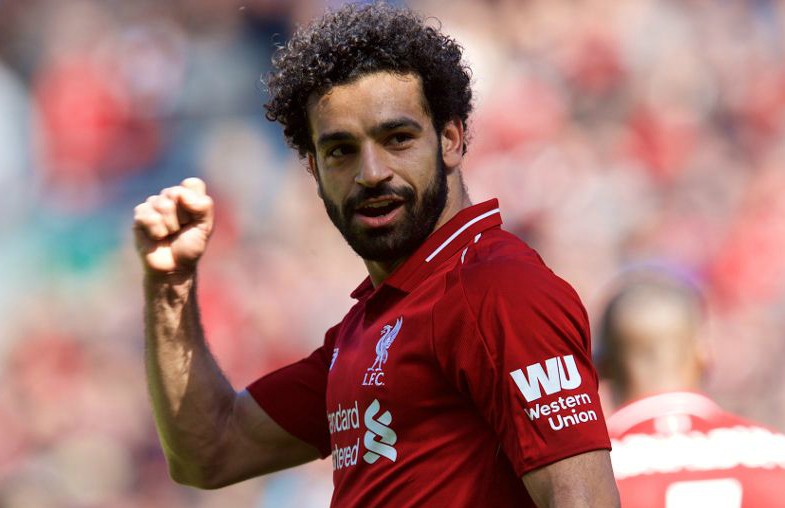 Believe it or not, this one was still doing the rounds even a few weeks ago.
Whatever your allegiances, why is it so hard to enjoy a season like the one Salah had last year? The Egyptian was an absolute joy to watch and scored goals in the quantity and of the quality that none of us would have expected.
Just like Harry Kane a few years back, some felt the immediate response to that was to write Salah off. How foolish they look now.
6) Mohamed Salah winning the Puskas
On Salah, though, we must admit giving the Liverpool man the Puskas Award for this goal was stupid and wrong in the extreme…it wasn't even the best he scored last season…
7) Pele on Lionel Messi
"How can you make a comparison between a guy who heads the ball well, shoots with the left, shoots with the right and another who only shoots with one leg, only has one skill and doesn't head the ball well? How can you compare? To compare with Pele, it has to be someone who shoots well with the left, shoots well with the right, and scores headers."
Pele is an attention-seeking fraud who scored most of his goals in friendlies and in World Cups when most teams outside the four or five best in the world fielded farmers in defence. Jog on.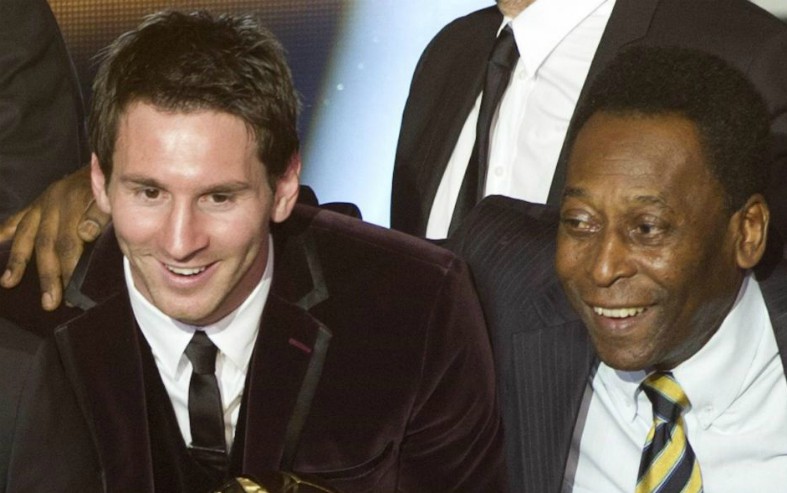 8) Andy Gray on, well, most things
The below is just one of many examples of opinions this guy makes money out of:
Andy Gray: "Whatever people may say, that they didn't do well in the jobs they were in, whatever. I'm talking about Mark Hughes, who's ex-United, and Steve Bruce, both of them steeped in United tradition. They have far more experience in the league than Ole does." #mufc [beIN]

— United Xtra (@utdxtra) December 22, 2018
9) Luka Modric winning Ballon d'Or
We all love Luka Modric. Really, we do. He's a fantastic footballer and had a great 2018.
But Ballon d'Or? While it may be naive to think this award really means anything, if it is truly supposed to be the prize for the best footballer in the world in any given calendar year, then it's got this one wrong.
We may be bored of Lionel Messi doing incredible things week in, week out, but the fact remains that he's still on another level from most footballers. We need to stop putting the Champions League and World Cup on such ridiculous pedestals when it comes to measuring greatness.
10) Any opinions on pink kits
"I don't think Fergie would have liked United wearing that pink kit" is actually a thing Martin Keown said in 2018.
As this arguably doesn't deserve the attention I'm giving it here, I'll keep it short: Grow the f**k up, Martin.
11) Roberto Firmino shouldn't wear blue boots
Brought to you by the very serious football broadcaster Richard Keys…
Firmino in blue boots? I've mentioned this before. Never in years gone by. You wouldn't find an Evertonian with red boots on.

— Richard Keys (@richardajkeys) August 25, 2018
12) Tony Adams writing Unai Emery off after one game
I mean, just look at this (via talkSPORT):
"It was the same kind of performance. I was a little bit deflated and disappointed. For the last ten years now – [we've been] leaking goals, soft away from home.
"I wanted him to put his new goalkeeper in, work with his back four, have two screening central-midfield players, and keep a clean sheet. It was crying out for it. But I didn't see that.
"I can't see it. I don't know what he's been doing for the last six weeks."
Tough crowd. Good luck with that, Unai.
13) "Andy Carroll should be in the England squad"
Can't remember anyone in particular saying this, but I guarantee you someone has. Idiots.