4) Striker troubles to continue
It's been clear for a while now that, ever since Diego Costa departed the club, Chelsea have been in dire need of a truly class no.9.
The club have tried to use both Alvaro Morata and Olivier Giroud as their main striker since the start of last season, however it's clear to see that neither are capable of producing seasons like Harry Kane or Pierre-Emerick Aubameyang have in the past, something that will definitely be a detriment to the club in the future.
The club have been linked with signing Juventus and Argentina star Gonzalo Higuain, with the Sun even stating recently that via SportMediaSet, the 31-year-old is desperate to seal a move to Stamford Bridge and reunite with Sarri.
However, even if the club do sign Higuain, this still may not be enough to drag Chelsea back into the race for the Premier League and Champions League in the coming seasons.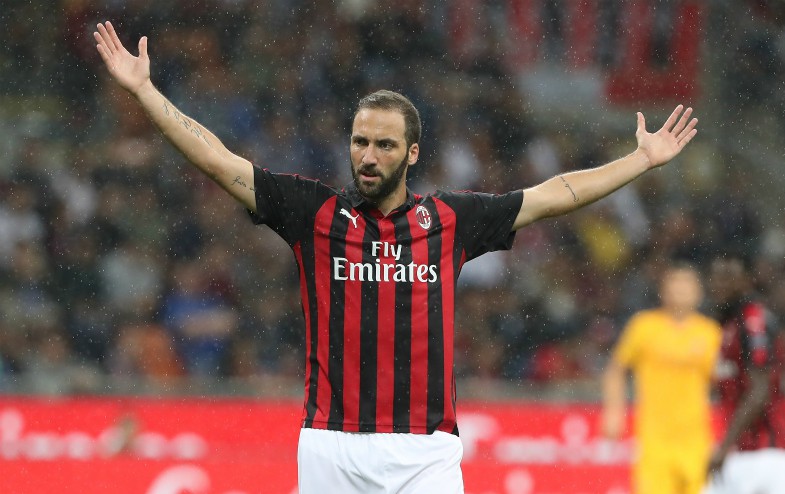 The Juventus front-man has shown during his career that he has the tendency to 'bottle it' in big situations and have well below par performances when his club and country need him the most.
The World Cup final in 2014 and the Champions League final in 2017 are just two examples of when Higuain showed that he just cannot be relied upon to come up with the goods in vital situations.
If Chelsea are going to solve their striker dilemma in 2019, they're going to need to sign someone a little bit better that Higuain in order to make sure they've completely gotten rid of that problem once and for all.
5) Failing to qualify for the Champions League
Now, we'll admit that this is probably the least likely prediction to come true on this list, however there's no fun in making safe predictions, is there?
Given the quality of sides in the Europa League this season, and the competitiveness at the top of the Premier League, we can see the Blues have a little stumble in form later on in the season, something that could lead to them failing to qualify for next season's Champions League one way or another.
This is a scenario that the Blues absolutely cannot afford to see happen, as failing to qualify for the competition for the second year in a row would most likely lead to an exodus of the club's top stars, one of which could very well be star man Eden Hazard.
Sarri would also be under serious pressure from fans and the club's board if he were to finish outside the top four and fail to win the Europa League, two things that could end up playing a huge part in the club potentially getting rid of the Italian in the near future….