Manchester United forward Alexis Sanchez has explained what interim manager Ole Gunnar Solskjaer has said to turn the team's form around since replacing Jose Mourinho.
The Chile international has lavished the Norwegian tactician with praise in an interview with the Daily Mirror, explaining that he's not only lifted the mood in the playing squad, but among the fans at Old Trafford as well.
'The players are the same with Ole Gunnar Solskjaer as they were with Mourinho,' he said.
'But now we are having more ­success in attack and we are defending better.
'The fact he has so much ­history with this club opens the way a lot when he speaks. His philosophy is to touch the ball a lot, to control the game and to score goals.
'You can tell that his position on the field as a player was as a forward, but he still wants us to take good care of our penalty area too.
'That's the way you get better results. The only thing the ­manager told us was that we could improve the situation ourselves.
'He said that everything ­depended on us and it was in our own hands to climb the table.
'In the end, results in football make the difference and so we are happier than we were before.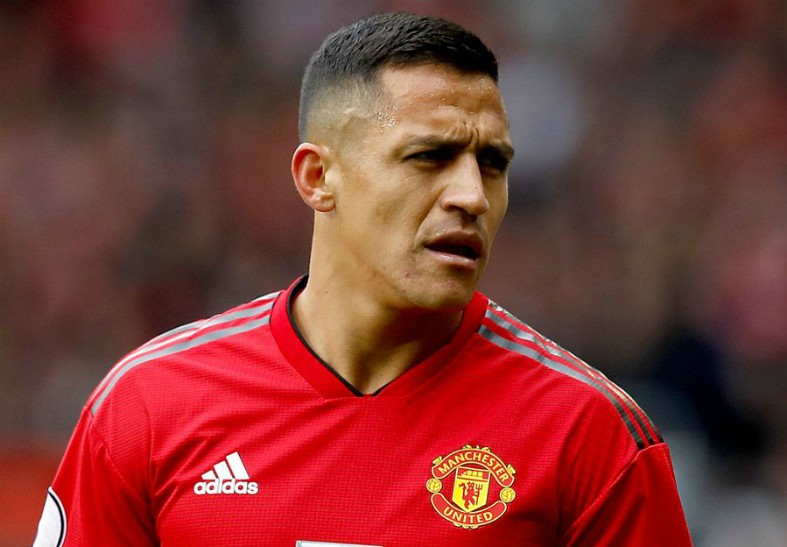 'It's not only on the pitch. In the stands, I see an even better atmosphere at Old Trafford.
'The fans trust us more and that's very positive for ­everyone. It helps you to keep on ­improving.'
Solskjaer's history with United meant he was always likely to be a popular appointment, especially following on from a miserable final few months under Mourinho, but his impressive results so far are only helping his cause and mean he must soon be a strong contender to take the job permanently.
Sanchez certainly seems happy under the new man in charge, and that will be key after his struggles to impress under Mourinho.
Having joined from Arsenal last January with so much hype and expectation, United fans will be desperate to see Sanchez make it at the club – and if Solskjaer is the man to get him back to his best then that is surely another factor that will help him land the Red Devils job full time.