Chelsea have identified Barcelona midfielder Ivan Rakitic as a top transfer target, with a summer approach already in the works.
According to Diario Sport, the Blues want to secure the Croatian's signature before the start of next season, as club boss Maurizio Sarri looks towards building a side which can challenge for the Premier League title.
The departure of Cesc Fabregas to AS Monaco earlier this month has left Chelsea with a sizeable gap to fill in the midfield and Rakitic certainly has the experience and quality to be the ideal replacement.
The 30-year-old superstar is currently valued at £58 million, as per Transfermarkt, which is a reasonable price for a player with his reputation at the highest level, however, he did recently declare his intention to remain at the Camp Nou.
After Barca signed Frenkie De Jong from Ajax last week there had been some suggestion that Rakitic would seek a move away from the club, but as Metro Sport reports, he is more than content to fight for his place in the starting XI.
"If I am here [at Barcelona], it's to play," Rakitic told Mundo Deportivo on Monday, as per Metro Sport. "If anything has to change, we will speak. I have a lot of confidence. I know what I can give. I know who I am.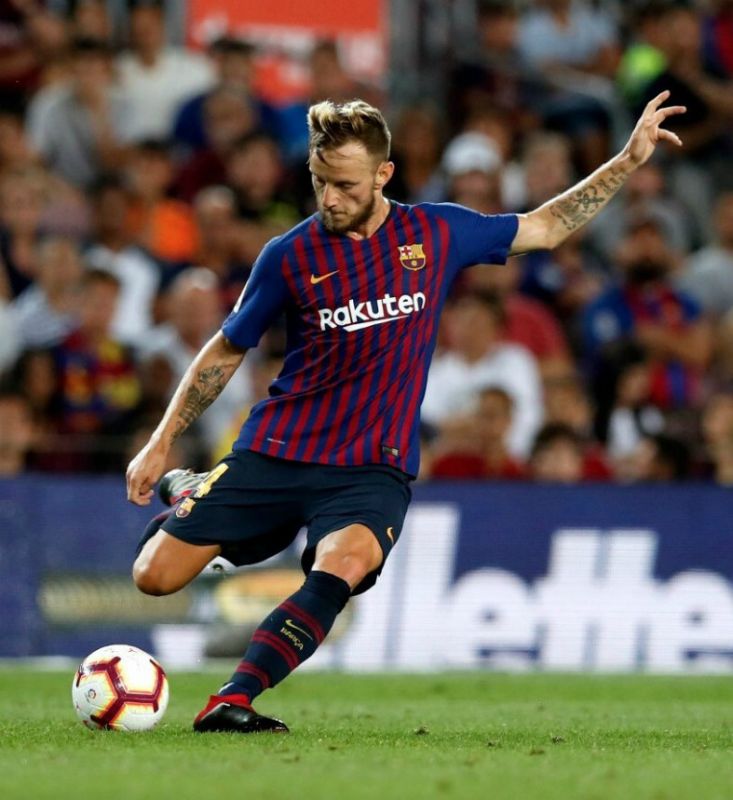 "I want to be here and, if I can renew, to be here for even more years. I am really happy here, everyone knows it, above all the 'Presi' [president]. I have nothing else to say."
The Croatia international's comments might seem genuine on the surface, but no player wants to be sitting on the bench for large periods and that could end up being Rakitic's fate next season if De Jong integrates into the squad successfully when he arrives at the Camp Nou officially in the summer.
At Chelsea, Rakitic could be the missing link for Sarri, given his superb passing range and willingness to drive forward and influence attacks.
The Blues are still a couple of players short of being the finished article, but the purchase of Rakitic would go a long way to helping the club achieve their lofty goals, which makes this story one to keep a close eye on over the next few months.