Manchester City are said to be eyeing up an £80M raid for Premier League duo Ben Chilwell and Aaron Wan-Bissaka in the summer transfer window.
Both Chilwell and Wan-Bissaka have been very impressive for Leicester and Crystal Palace respectively this season, something that doesn't seem to have gone unnoticed with City manager Pep Guardiola.
According to the Sun, Guardiola is eager to add to his options by signing the two defenders, with Chilwell set to cost £50M, and Wan-Bissaka £30M, a total fee that comes to £80M.
It's not as if City are in desperate need of full backs, as the Citizens debatably have the best full back options in the league at this point in time.
Guardiola has all of Kyle Walker, Danilo, Benjamin Mendy, Oleksandr Zinchenko and Fabian Delph to choose from at wing back, something that makes it seems like the club wouldn't really need either Chilwell or Wan-Bissaka.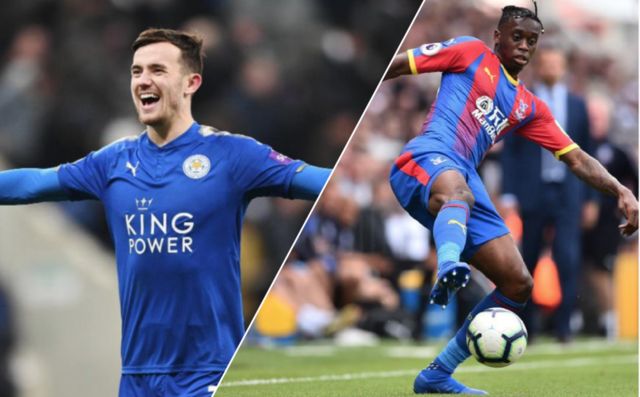 Chilwell has managed to develop into one of the best left backs in the Premier League in the past 18 months or so, with the 21-year-old even managing to work his way into the England team as well.
Wan-Bissaka was relatively unknown before the start of the season, however since then, the Englishman has managed to turn into one of the most consistent and impressive right backs in the country.
Both Chilwell and Wan-Bissaka are hugely promising talents, and should City manage to sign them both, they wouldn't have to worry about signing any more full backs for a long, long time.