Chelsea thrashed struggling Huddersfield 5-0 on Saturday, as Gonzalo Higuain got his Blues account up and running against the Terriers at Stamford Bridge.
Both Higuain and Eden Hazard bagged braces in the match, with David Luiz also getting in on the act in second half, as the west London side put their 4-0 defeat to Bournemouth earlier in the week firmly behind them.
Argentine Higuain played well during the match, scoring two great goals, the second of which was an absolute peach, to help his new club overcome Huddersfield at home.
Higuain and Hazard seemed to link up brilliantly during the match, and at times, it looked like the duo had been playing with each other for years.
This partnership between the two was something that was noted on by Maurizio Sarri, as after the match as per the Daily Star, Sarri noted regarding Higuain that "he is a great player, he is suitable to play with Eden (Hazard)".
This news will come as a big relief for Blues fans, as if Higuain wasn't suited to play alongside Hazard, the club could've had another Alvaro Morata on their hands.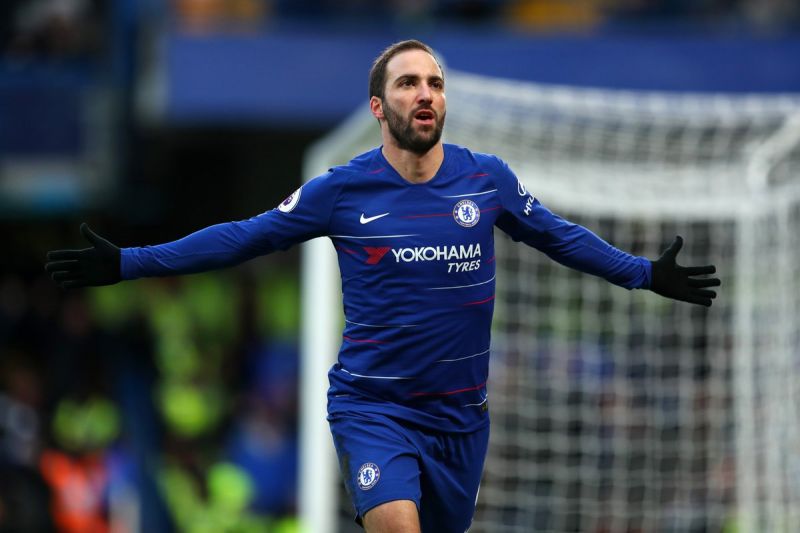 Higuain has all the potential to be a hit during his stint at Stamford Bridge, something that was made even more apparent following his display against Huddersfield yesterday.
If the Argentine international keeps putting in performances like he did against the Terriers, it won't be long before we hear his name sung around Stamford Bridge game after game.