Man United have been dealt a bit of a blow in their pursuit of Thomas Meunier, after it was reported that the Belgian has entered talks with PSG over a new contract.
As DHNet stated last month, Meunier is a transfer target for Man United, with PSG eager to bring in £22.4M (€25M) for the defender.
However, as recent reports have stated, it seems like United may not be successful in their pursuit of the Belgian international.
According to Canal-Supporters, who are re-reporting an article from Telefoot, PSG have opened talks with the player's agent over extending his current deal with the club by another two years.
The report also notes that Meunier is keen to stay with PSG, thus United's chances of signing the player this summer don't look too good at all.
Given that they're recently signed Aaron Wan-Bissaka from Crystal Palace, one wonders whether United would actually need to sign Meunier this summer after all.
Although, the Belgian has been known to be able to play at right back, right midfield and right wing during his career, versatility that would come in handy if United were to sign him.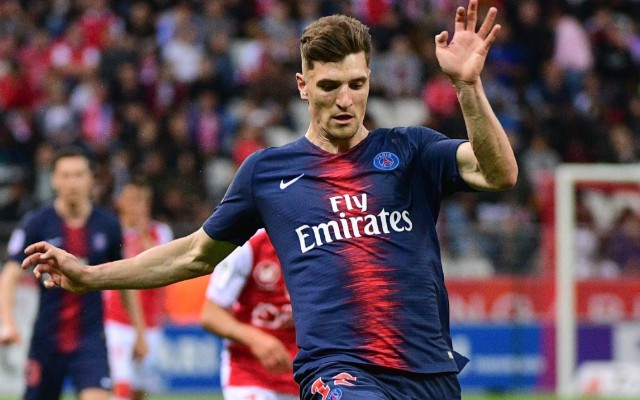 If Meunier does end up penning a new deal with PSG, it'll be interesting to see if the Red Devils maintain their interest in the 27-year-old, or whether they ditch their pursuit of the player and switch their focus to other targets.
Albeit Meunier signing a new deal with PSG won't mean that he's not going to leave the club in the future, it'll still deal a blow to United's plans to bring him in this summer.