Midfield
Given the fact that the club have just forked out €75M on him, we can definitely expect to see De Jong play a major role in Barca's midfield this year.
The Dutch international proved last season with Ajax that he's easily got what it takes to hold down a place in the club's starting XI.
We should expect to see Sergio Busquets keep his place in Barca's starting XI over the next 12 months or so, especially considering the club don't have any other players like him in their squad.
The Spaniard showed last year that he's definitely declining physically, however his technical and mental attributes are still as sharp as ever, and it'd be a real shock to see the Blaugrana drop him this year.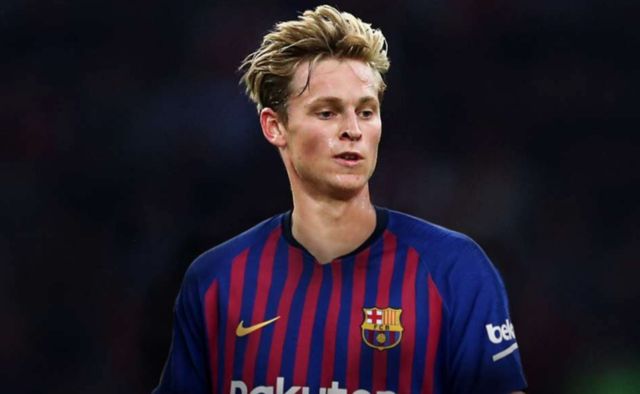 The next midfield spot is one that is definitely up for grabs, with all of Arthur Melo, Ivan Rakitic, Philippe Coutinho and Arturo Vidal set to compete for it.
Coutinho had a horrid time at the Nou Camp last year, and should he fail to impress manager Valverde in pre-season, we shouldn't expect to see him claim a place in Barca's midfield this year.
At the age of 32, Vidal is certainly getting on a bit, and we can expect him to play a bit-part role this year, much like he did last season, with the Chilean often being used a super-sub to shut-out games when his side are trying to maintain a lead.
Rakitic was absolutely pivotal for Barca last season, as the Croatian maintained a brilliant level of form, helping the club win yet another La Liga title in the process.
However, as noted by Sky Sports, the club are keen to get rid of the player as they look to raise transfers funds, and should things go a certain way, we may see the former Sevilla man leave the Spanish giants before the window closes next month.
That only leaves one man in the form of Brazilian international Arthur Melo, a player who really made a name for himself last year during his first season at the club.
The former Gremio man showed elements of Xavi in his play, something that lead to a number of fans claiming they've finally found their long-awaited replacement for the club legend.
A midfield three of Arthur, De Jong and Busquets will surely strike fear into almost any opponent, and is one that will certainly give Barca fans confidence in their side ahead of what looks set to be an exciting 12 months.