Enigmatic star Kevin-Prince Boateng has slammed former Barcelona teammate Ousmane Dembele, Boateng reveals that the ace is like a 'little boy'.
In an interview with SportBild, Kevin-Prince Boateng revealed that Barcelona superstar Ousmane Dembele is 'like a child' and that someone needs to 'point the star in the right direction'.
Dembele has been caught up in several off the field controversies since joining Barcelona and Boateng seemed to confirm that the tricky attacker has a problem with arriving late to training.
Dembele has endured some tough times since his marquee move to Barcelona two years ago, the La Liga outfit signed the ace in a deal that could be worth a whopping £135.5m, as per BBC Sport.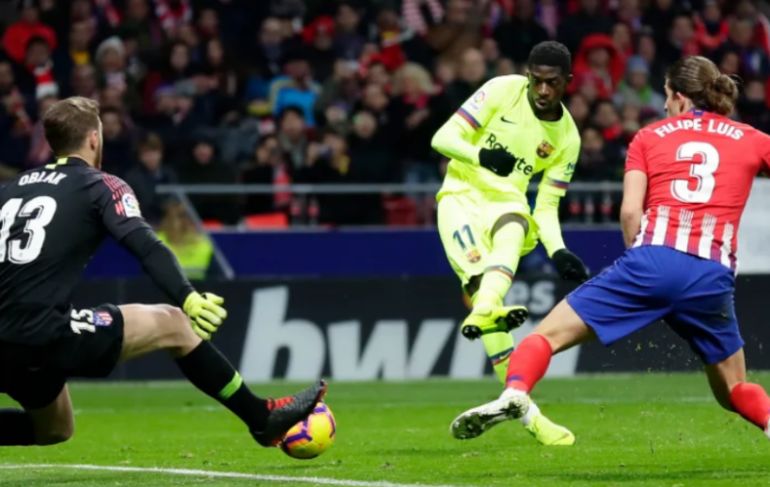 Here's what Boateng had to say on the talented Frenchman:
"He is very calm, does not talk much. He is still like a child to me. You have to take him as he is and it may be that he comes too late."
"There are players who do that in defiance, but that's different with him, he's just like a little boy. One who earns a lot of money. One who is extremely public. You have to point him in the right direction. If he does not learn then it is his fault. For me, he's still a little boy who was thrown into this huge pool, he suddenly cost 150 million euros overnight and somehow does not even know how everything works – because he just wants to play football."
Boateng also added that much of the ace's problems stems from the huge pay that young players are receiving, as per Sport:
"The problem, and not only with Dembele, is that young professional footballers earn too much money. It cannot be that a young man who is 18 earns four million net a year. If he does receive that, the money must be invested at the moment so that he sees it as little as possible."
Dembele would do well to listen to Boateng's advice, after all the enigmatic attacker has often been criticised for similar off the field troubles during his career.
Boateng has played all across Europe for top divison sides, Fiorentina is the Ghanaian's twelfth club of his career. The 32-year-old has managed to rescue his reputation in recent years and Dembele should be looking to do the same.