According to Goal via Liverpool legend Jamie Carragher's 'The Greatest Game' podcast, current Reds captain Jordan Henderson has revealed that he was "ready to kill" then teammate Luis Suarez shortly after he joined the Merseyside outfit.
Liverpool signed the fresh-faced tireless midfielder for a fee of £20m, as per BBC Sport, back in the summer of 2011.
Henderson revealed that superstar Suarez didn't give him the nicest of welcomes at Liverpool, which his bizarre considering that the striker joined just six months before the England international.
The former Sunderland star believed that Suarez made him feel as though he "wasn't good enough" during training sessions and on one occasion Henderson snapped at the now Barcelona forward.
Here's what Henderson had to say on his clash with the Uruguayan talisman:
"I was trying to do the best I can do. Being a footballer, there is criticism and people doubting you all the time."
"At that time, I was a young player and there were one or two things Luis did in training that I didn't like."
"It made me feel I wasn't good enough to be in the same team in training."
"The arms were up like 'what the f*ck, what is he doing', like I shouldn't be there."
"That really hurt me. He did it three times and then I exploded and I was ready to kill him."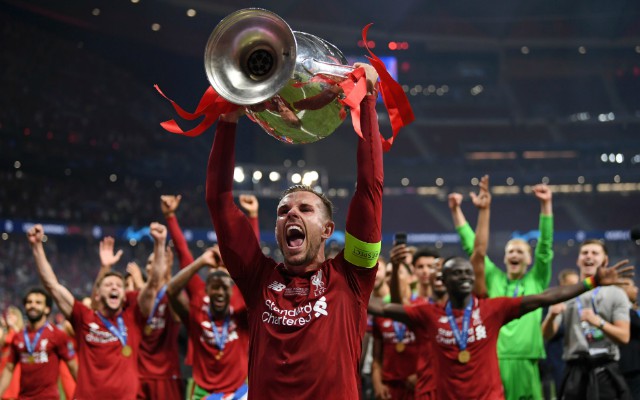 Surprisingly the incident marked the start of a 'good' relationship between the pair:
"From that point, I had a good relationship with Luis. The next game I set him up for his goal."
"He was brilliant with me after that and I was really close to him after that and he was another big player I learned from."
It's great to see Henderson where he is now after his difficult start at Liverpool. It just goes to show that perhaps some youngsters deserve the benefit of the doubt when they're going through a rough patch.
Henderson's performances were often under-fire – but the Geordie has always tried his best in every single game of his career.
Jurgen Klopp has managed to embrace the midfielder's character and establish it as one of the foundations of his high-flying team.
Who would have thought that Henderson could come through that spell and become Liverpool's captain?
The star is also one of the most experienced players in the England squad, young players can learn so much from the 29-year-old – he's a fantastic role model.