Gabriel Martinelli
Still only 18 years of age, Gabriel Martinelli has hit the ground running since his summer transfer to Arsenal.
The Brazilian forward was not the biggest name when he joined the Gunners at the start of the season, but he's quickly got himself up to eight goals in just 16 first-team appearances.
Although he faces plenty of competition from the likes of Pierre-Emerick Aubameyang and Alexandre Lacazette, Martinelli is surely going to push both players hard for their starting spot in the months to come.
Jadon Sancho
Jadon Sancho is obviously already a very big name, but 2020 promises to be the year he takes his game to another level.
It could also be the year we finally see the Borussia Dortmund winger back in the Premier League as transfer speculation over his future hots up.
The Sun have linked Sancho with the likes of Manchester United, Liverpool and Chelsea, and if he ends up at any one of those teams, it will be tremendously exciting to see what he can do back in England as he approaches his peak years.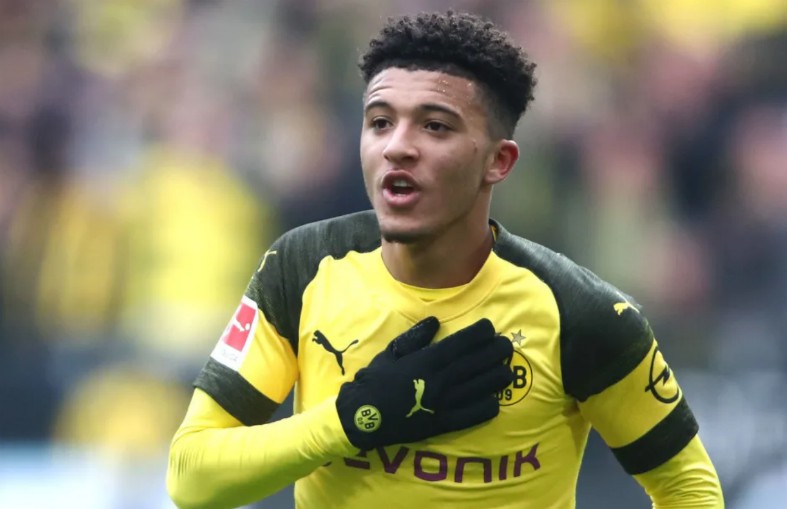 Phil Foden
Phil Foden is another youngster we've known about for some time, but the 19-year-old looks like becoming an increasingly important player for Manchester City.
In fact, with David Silva confirming to the Daily Mirror at the start of the season that he'd be leaving City in the summer, he named Foden as his successor.
Foden seems to be being eased into Pep Guardiola's starting XI for the time being, but later in 2020 he could become more of an automatic starter and really start to show what he can do.
Eduardo Camavinga
2019 was a big year for Eduardo Camavinga as he enjoyed a memorable performance against Paris Saint-Germain when he was still just 16. Now aged 17, he's continuing to impress.
Speculation from the likes of the Sun suggests 2020 could also be the year Camavinga makes the move to a big club, with Manchester United and Barcelona rumoured to be among his suitors.
Whether he stays at Rennes or moves on, there's no doubt this teenage sensation will be one to watch in 2020 and beyond.
William Saliba
18-year-old William Saliba joined Arsenal in the summer but has been loaned back to Saint-Etienne for this season.
Still, later in 2020 Gunners fans can finally get a closer look at this elite defensive talent who's become so highly regarded after a fine start to his career in Ligue 1.
As well as being a quality defender, Saliba looks a potential future captain having shown great leadership and mental strength for a player of his age.