Juventus chief Fabio Paratici has spoken out on the future of midfielder Adrien Rabiot, who has been linked with a move away from the club after just one season.
Arsenal have been linked as potential suitors for the Frenchman by Le 10 Sport, while there was also speculation about talks with Manchester United from Gazzetta dello Sport, as translated by the Daily Mirror.
It seems, however, that Juventus have no plans to let Rabiot go at the moment, with Paratici telling Sky Italia that the 25-year-old's future is in Turin.
Paratici also defended Rabiot's rather underwhelming first season with Juve, saying: "Let's not forget that Rabiot is in his first year in Italy, and the first year is always special.
"At the start of the season, we could see the same doubts over Matthijs de Ligt, who happened to be the best defender in the Champions League [with Ajax last season] at the age of 19. Now I see there is a different opinion of him.
"Rabiot also arrived from PSG after six months of inactivity. He had to catch up with his physical condition.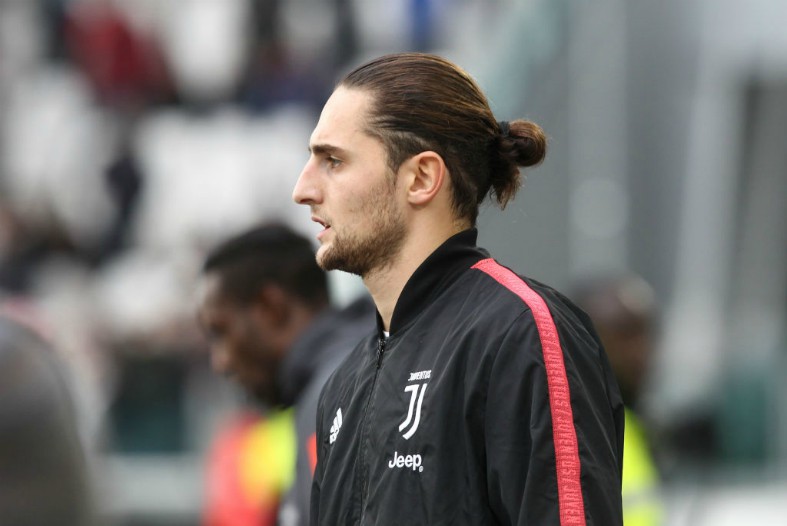 "That said, he is a great player, someone who is very important for Juventus today and will be for the future."
This could be a blow to Arsenal's transfer plans as they surely need to make changes in midfield after this hugely disappointing season.
The likes of Matteo Guendouzi and Granit Xhaka haven't really impressed, and Rabiot could be just the upgrade the Gunners need in that area of the pitch.
"Bruno Fernandes told me that, as a kid, he had a poster of me. He said that when he played Football Manager he always signed me. I was like, 'You had me on a poster? And, seriously, you sign me for FM?' I mean, how weird is that?" – Who said this? Click here to read more.
United, meanwhile, may also be disappointed as Rabiot could be an ideal long-term replacement for the ageing Nemanja Matic.
The Red Devils have also had another below-par campaign as they face missing out on Champions League qualification once again, but it seems this particular target may be out of reach for them.