Arsenal are reportedly set to make an offer today to trigger the release clause of Sporting Lisbon wonderkid Joelson Fernandes.
The Gunners have been strongly linked with Joelson, with a recent report from Portuguese outlet A Bola claiming an offer from the club was expected to arrive on Tuesday.
A Bola claim Arsenal are ready to trigger the young attacker's €45million release clause in order to get a deal done quickly as the likes of Real Madrid and Barcelona have also shown an interest in him.
Joelson looks one of the most exciting young players in Europe at the moment, and Arsenal are said to be scarred by how they missed out on Cristiano Ronaldo while he was a youngster at Sporting.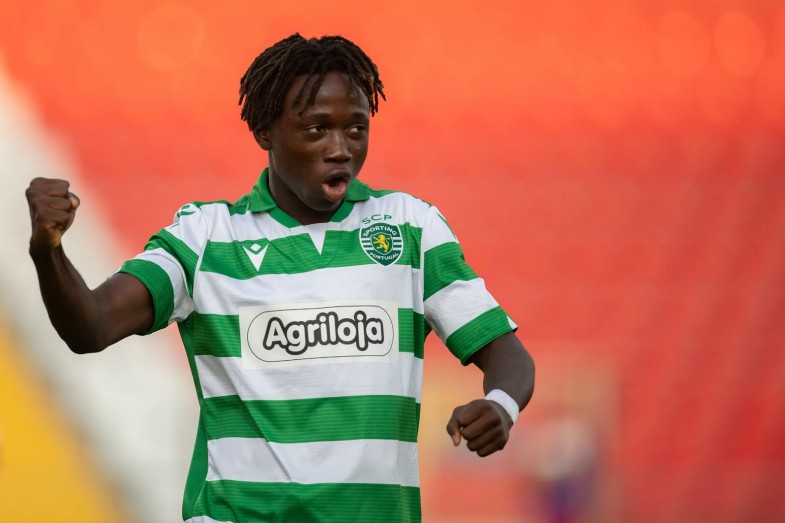 "I hate the transfer window honestly, sometime I'm going to kidnap a player and stick them in the back of my car until the the transfer window is over so they can't escape." Click here to find out who said this.
Manchester United beat Arsenal to Ronaldo at that point, and he went on to become one of the greatest footballers of the modern era, helping the Red Devils to three Premier League titles and the Champions League before making even more history at Real Madrid and Juventus.
Arsenal are now looking in pole position for Joelson, and the 17-year-old could end up being another big signing.
The teenager has been compared with Ronaldo, so it's little wonder AFC are eager to get this deal wrapped up as quickly as possible.