The deal to take Jadon Sancho from Borussia Dortmund to Man United seems to be taking an age to get over the line, with one football expert now suggesting the reason why that's the case.
Sancho has long been Ole Gunnar Solskjaer's top target, and although it's believed that personal terms between the Red Devils and the player have been agreed, the Bundesliga outfit are holding out for the best possible price for their man.
It mirrors their determination to hang onto Ousmane Dembele before Barcelona made him their second most expensive signing ever, per transfermarkt.
The issue now seems to be that United just can't afford the €120m to buy the player, and with Dortmund in no rush or need to sell Sancho, it's become a face-saving exercise for the Old Trafford outfit.
"The offers – which weren't official, that's why they used the agent – were very low," Bild's head of football, Christian Falk, said on the Pod Save the Ball podcast, cited by the Daily Express.
"They talked about €60m max, with €80m [in total, with add-ons]. So, Man United are trying to save face, because they don't have at the moment the €120m they said they were getting.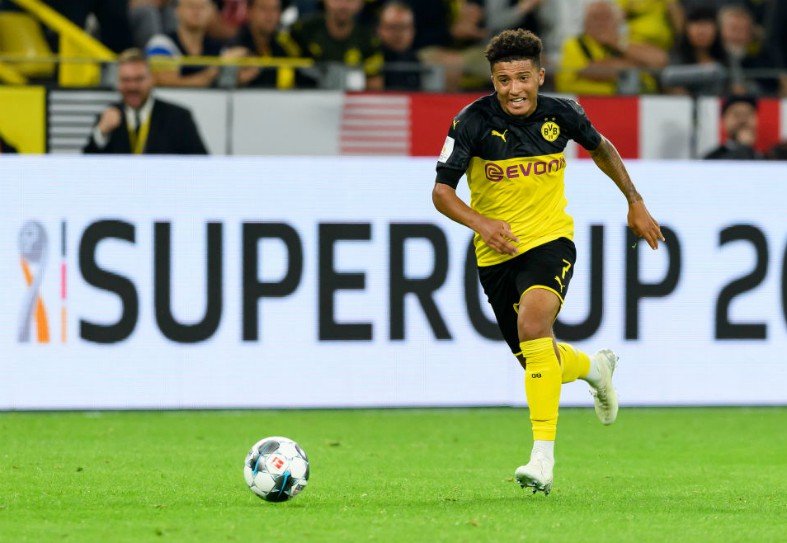 "They've got the [personal terms] agreement [with Sancho]. But Dortmund did it very well, they're in a brilliant situation because they don't have to sell him, they have that one-year more contract, so they've got a lot of time.
"They can sell him next year better than this year, next year the corona things might not be an influence on the market.
"They can do the poker like they want, and that's why Manchester United are disappointed, because Dortmund don't have to sell."
"I can't say no to Dick" – What prompted Robin van Persie to say this? Click here to find out.
There are just four and a half weeks left until the start of the 2020/21 Premier League season, and both clubs can well do without this dragging on throughout that period.
In the meantime, Sancho will continue training with his current club, and time will tell if Ed Woodward can get the deal over the line.