FSG open the chequebook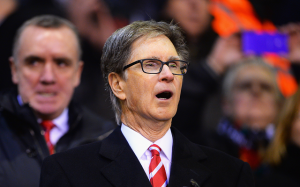 Perhaps the option which would be preferable for Liverpool fans – FSG could pause their attempts to revolutionise football with changes that nobody asked for and focus their energy on establishing their club as the best in Europe.
Liverpool won the Champions League the season before last and followed it up with their first ever Premier League trophy, but with the Reds faithful now having a taste of success after such a barren run, they're going to be hungry for more.
Those in charge at Anfield have an opportunity to push forward and re-establish Liverpool as the top club in the European game, a position which they held years ago, but have been unable to regain in recent times.
If FSG were to bankroll the investment into Mbappe, it would be a real coup. A an unambiguous statement of their lofty ambitions for Liverpool football club.
Liverpool were somewhat of a modest spender over the summer. It's unclear whether that was as a result of the COVID-19 pandemic or the club felt as though further investment was not necessary.
What we have seen time and time again, though, is that when Premier League champions fail to build on what they have achieved previously, and allow their rivals to shorten the gap, that's where you come undone.
Liverpool can prevent falling victim to that by brushing aside Real Madrid and signing Mbappe. They would then be the team to beat over the next five-years plus.