Chelsea recently passed a landmark 1000 games under Roman Abramovich with their 0-0 draw with title rivals Tottenham.
It wasn't the result the Blues wanted, but since then Frank Lampard's side have bounced back with an emphatic 4-0 win away to Sevilla in the Champions League, and a 3-1 win over Leeds United to go back on top of the table yesterday.
After 17 years, Abramovich's immense success as Chelsea owner doesn't appear to be waning, with the wealthy Russian again investing huge amounts into the playing squad over the summer to aid his hugely promising young manager Lampard.
While there's plenty in Chelsea's successful recent past to look back on, it's clear the future is also very bright for the west London club at the moment.
Ex-Blue Alan Hudson is optimistic about the combination of Abramovich and Lampard, and spoke to CaughtOffside about the complete transformation the club has undergone in these 1000 games.
"I recall the day Roman took over like it was yesterday," Hudson says. "I was limping up to the gymnasium at the Chelsea Town Hall, where they have good facilities for me and my mobile rang. It was Sky. They told me something huge was going on at the Bridge and asked if would I go and do an interview. I said 'let me do my training and I'd be there.'
"When I arrived there were a hundred or so cameramen and other TV people in the forecourt where we used to play our 5-a-sides on a Friday morning in 1970. I did my bit and went over to the old Stamford Bridge Arms with the nephew of Monte Fresco – that great old snapper – Monte being the one responsible for the photo of Oz, me and George Best.
"By all accounts the Russian was flying over the Bridge when asking 'what is that?' and was told it was Chelsea, and the rest is history.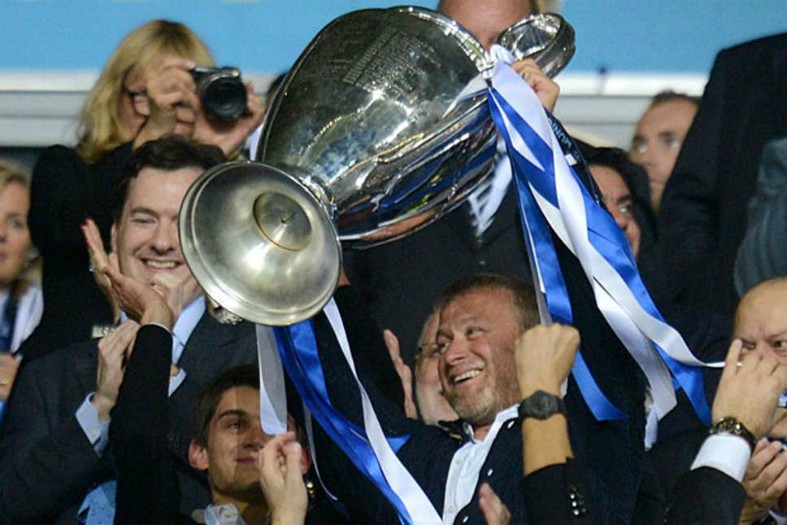 "The way the club has moved forward since the changing from Ken Bates – who signed me – to Roman is incredible. From a farmer from Wigan to a Russian oligarch is like something from a TV movie."
Hudson admits Abramovich has not got everything right, pointing to his record of sacking managers and singling out one surprise name he regrets seeing the back of; Mourinho? Conte? Nope. "I think the sacking of Ranieri was wrong – as he proved at Leicester City," the former midfielder says.
Hudson now hopes Abramovich can right this wrong and give Lampard the chance to become Chelsea's own version of Sir Alex Ferguson, and believes it wouldn't take too much to turn this team into contenders for the biggest prizes again.
"Frank will be the most significant managerial appointment by Abramovich," Hudson says. "The signs are already there that this lad is a Chelsea man through and through, and has experienced playing and being around the likes of Bobby Moore, his father's friend at West Ham, amongst others.
"Frank's record as a midfield player will never be touched in the history of the game and now he has high hopes of repeating that in management. I think he will become a top, top manager. I think he learned more against Ajax in that dramatic eight-goal draw than any victory, as you learn more in defeat than victory.
"If you look at Sir Alex at Manchester United, I would like to see Frank stay and build back what Chelsea Football Club once was – a family club and a community club for those where I reside.
"Things are looking good at the moment and all because Frank seems to have taken over who comes in and goes out, like the selling of David Luiz, immediately, a good move, and the incoming goalkeeper Edouard Mendy – a signing that has changed their season.
"My next move would be bringing in a central defender who can calm things down under pressure like Klopp did with Van Dijk, a great organizer who allows the full-backs to attack without leaving themselves exposed. If Chelsea had Van Dijk I think they'd win both the title and Champions League."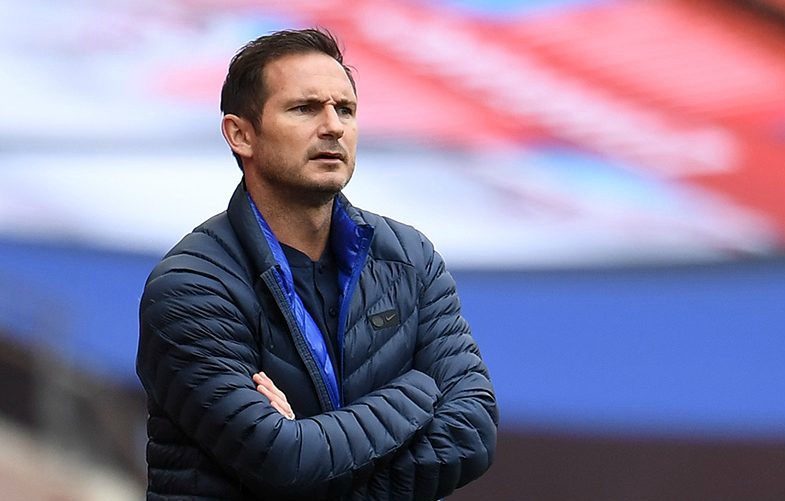 Of course, Lampard wouldn't be Chelsea manager now without his strong association with the club, something Hudson must take some credit for.
The former England international could've ended up at yesterday's opponents Leeds instead of Chelsea when he headed out of West Ham, only for Hudson's intervention to change the course of history. Abramovich would not rock up at Stamford Bridge until two years later, but he ended up being arguably more significant than any subsequent big-money Abramovich signing.
"Chelsea's greatest signing was no doubt Frank Lampard, a signing I helped go through," Hudson says. "Frank Sr called me about Frank's future and he was close to signing for Leeds United, and I said to him: 'If Frank wants to become a true superstar he MUST not go to Leeds, and must go the the Bridge.' The rest is history. I should have become his agent and now would be living a life of luxury."