Arsenal manager Mikel Arteta has made it clear that Nicolas Pepe has no more excuses not to perform at the Emirates Stadium.
The Ivory Coast international is yet to really show his best form for the Gunners since his big move from Lille last season, but Arteta insists he now looks to have gone through his period of settling in.
Arsenal fans will hope Pepe can up his game, with Arteta clearly rating the player highly as long as he can deliver on a more consistent basis.
It seems this comes after Arteta had individual training sessions with Pepe to help him improve, according to the Evening Standard.
"I think he needed to do that, yes," said Arteta when asked about Pepe changing his mindset, as per the Evening Standard.
"He needed a period of adaptation and that is gone now. So we cannot rely on adaptation again, now it is about performance and he can do it.
"He has got the players to support him, a manager that trusts him, he has got all the staff that are willing to help him and all the team mates who really like him because he is a really likeable character, so there are no excuses.
"Probably the biggest thing is when you see that you don't play and what you have to do to play and then when you do it, you play.
"Nico has this ability – it depends on him, we can help him as much as we want but he needs to have the right mindset and consistency to do what he can do.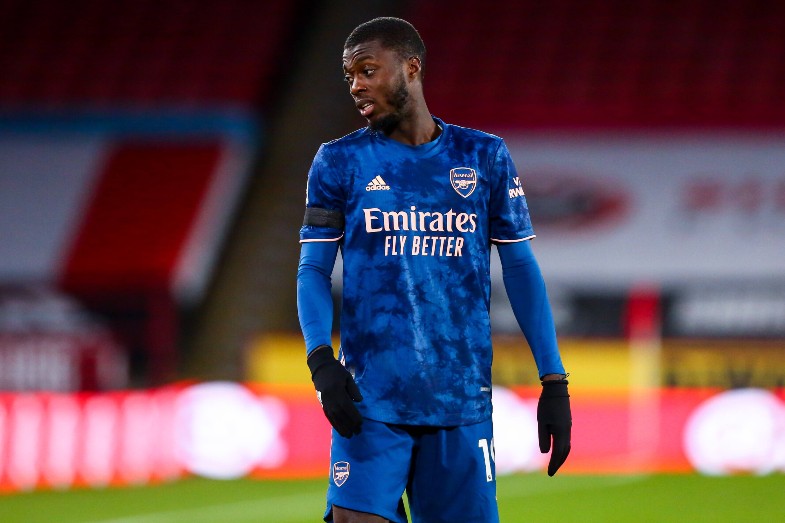 "Because that is the level that we are going to ask of him, the level I am asking of him – if it is something below that he is not going to play.
"But if he does what he can do he will have a big chance to play because he has got incredible ability."
Arsenal have had a poor season in general, but if Pepe can improve between now and the end of the campaign, it could be a promising sign for how things go next term.
Arteta will perhaps be under pressure to get the 25-year-old to perform after the club invested so much money in him.
"It sounded like a porn movie!" Which Man Utd star woke up an entire hotel with his bedroom antics? Click here to find out!