After a disappointing Europa League result against Villarreal, Mikel Arteta finds himself under renewed pressure at Arsenal.
The Spaniard has overseen a topsy-turvy season for the Gunners, with some superb results coupled with performances that have been well below par.
One player who earned rave reviews before being injured was young Gabriel Martinelli, however, Arteta hasn't really been calling on his services of late.
Former Gunners stalwart, Martin Keown, has a simple explanation of why that might be the case.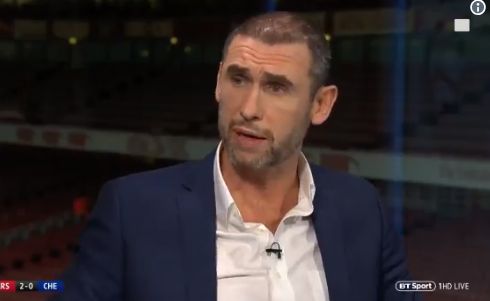 "I've been concerned as to why that player (Martinelli) is not playing," he said on BT Sport after the game on Thursday night, cited by the Daily Star.
Asked why he though that was, Keown said; "Because the manager doesn't like him. It's as simple as that.
"I'm not there everyday, I'm not on the training ground. I thought it was very interesting Odegaard had gone internationally and said 'this is the best young player I've ever seen'. And he's from Real Madrid!
"So now it's time to let him fly. Let's look at the positives. Let's support him.
"When he came into the team I thought he did a great job. Not only was he making runs down the middle but he was coming back. He was like a Duracell battery.
"Keep him in the team. Play him. You've seen what you've done with Smith Rowe and Saka. Support him."
It could be said that Arteta does have an embarrassment of riches in midfield, and at such an important stage of the campaign perhaps the manager doesn't want to upset the equilibrium of the side.
That said, given the nature of Arsenal's results, there is a cogent argument that Martinelli should come in at the expense of one of his team-mates.