Manchester United have 'mostly agreed' personal terms with Borussia Dortmund winger Jadon Sancho, according to SPORT1 Chief Reporter Patrick Berger.
The Red Devils are once again being linked with a move for the England international, who has developed from a talented prospect into a legitimately top-class player during his time in Dortmund.
While you imagine that Dortmund will be keen to resist the urge to cash-in once again this summer, especially having secured Champions League qualification, Sancho appears to be edging towards the exit door.
According to SPORT1 Chief Reporter Patrick Berger, personal terms are already 'mostly agreed', with Man United having previously spoken to his entourage over signing him.
Manchester United remain in talks with Jadon Sancho's representatives? It's all clear. Personal terms mostly agreed as #MUFC tried to sign him last summer. Sancho's environment expect him to leave. But still no official bid. #BVB want around €90m. https://t.co/j1iw5d56TE

— Patrick Berger (@berger_pj) May 29, 2021
MORE: Man United cleared to sign ace after his departure is confirmed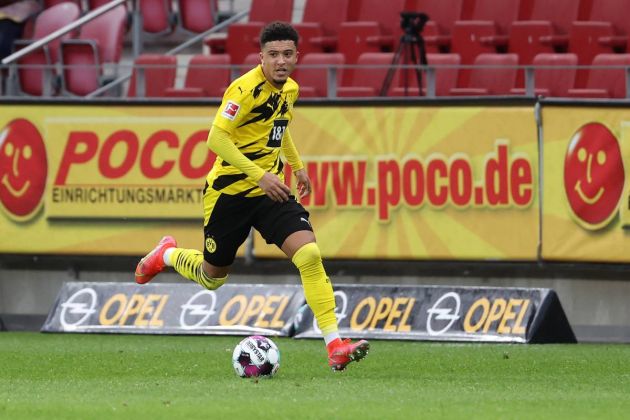 While he does note that Man United are set to lodge an official offer, you have to imagine it's only a matter of time. The season, for them, only ended on Wednesday night, after all.
The longer they wait, the more chance they'll be dragged into a transfer battle with other clubs in the mix, so if Man United have a hefty bid ready to be placed, they ought to go ahead and do it.
Click here for more of the latest Manchester United news