Chelsea are champions of Europe for the second time thanks to last night's winning goal from Kai Havertz against Champions League final favourites Manchester City.
The Germany international hasn't had the easiest of times in his first season at Stamford Bridge, but he ended the campaign on the ultimate high as his goal delivered the Blues the biggest prize in club football.
Chelsea fans will no doubt hope for more from Havertz next season, though his place in their history books is already assured after he rounded Man City goalkeeper Ederson to score a huge goal for the Blues in Porto.
MORE: Chelsea fans will love this Blues legend's reaction after the full time whistle
Much of the credit will go to Thomas Tuchel for masterminding this success after an incredible start as Chelsea manager, but credit must also go to his predecessor Frank Lampard for signing Havertz in the first place.
The 21-year-old looked a hugely exciting purchase when he made the move to west London last summer, and it seems it was an ambitious and tricky deal for Chelsea to get done.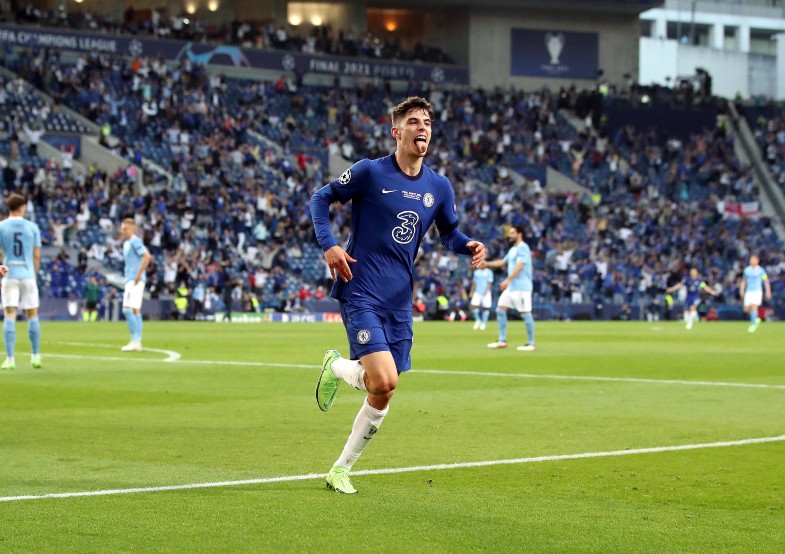 According to The Athletic's report at the time, several key things fell into place at once for CFC to win the race for Havertz against the likes of Bayern Munich and Real Madrid.
The report explained that the coronavirus pandemic made it hard for those teams to spend the money required on Havertz, whereas Chelsea were in a surprisingly strong position due to the transfer ban from the year before that meant they had funds saved up.
But even then, Havertz was initially unsure about joining the Blues, according to the report, though Lampard had a key role in persuading him to change his mind.
Chelsea can also count themselves lucky that Havertz's old club Bayer Leverkusen failed to qualify for the Champions League, which made it a little easier to talk the player out of waiting another year for the like of Bayern or Real.
It's all paid off for Chelsea now, though in many ways this huge goal may only just be the start of a great career for Havertz in English football.