With less than a fortnight until the start of the 2021/22 Premier League campaign, rumours are still surrounding Paul Pogba's future at Manchester United, with fans of prospective new employers, Paris Saint-Germain, making their feelings about the switch crystal clear.
For the last couple of summers, the French World Cup winner has led the Red Devils the same merry dance, and on each occasion he's ended up staying at Old Trafford, despite appearing to be on the verge of leaving on more than one occasion.
The same scenario seems to be playing out again in the current transfer window, and the closer we get to the start of the season, the more chance there is he'll start the campaign with United.
MORE: Liverpool star's impressive karaoke
Supporters of the Ligue Un giants are pretty clear that they want that to be the case too.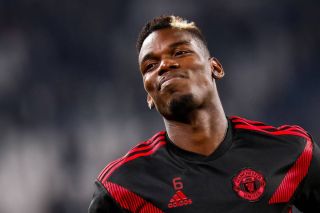 Even if Mauricio Pochettino wants to add him to a terrific PSG line-up this season, according to The Athletic, they don't want him anywhere near the club.
Banners reading 'Pogba, you should listen to your mother,' and 'She doesn't want you here, neither do we,' hammered home their message.