It's a number that's long been synonymous with Manchester United's great players.
The iconic No.7 shirt currently being worn by Edinson Cavani, was previously worn by the likes of Cristiano Ronaldo, Eric Cantona, David Beckham and George Best.
Now that Ronaldo is back, all of the talk is on which number he'll be given.
The Daily Mail note that unless Cavani leaves or the Premier League offer special dispensation, then the No.7 isn't an option.
However, the Premier League website already have Ronaldo's picture in situ and place him as United's No.7.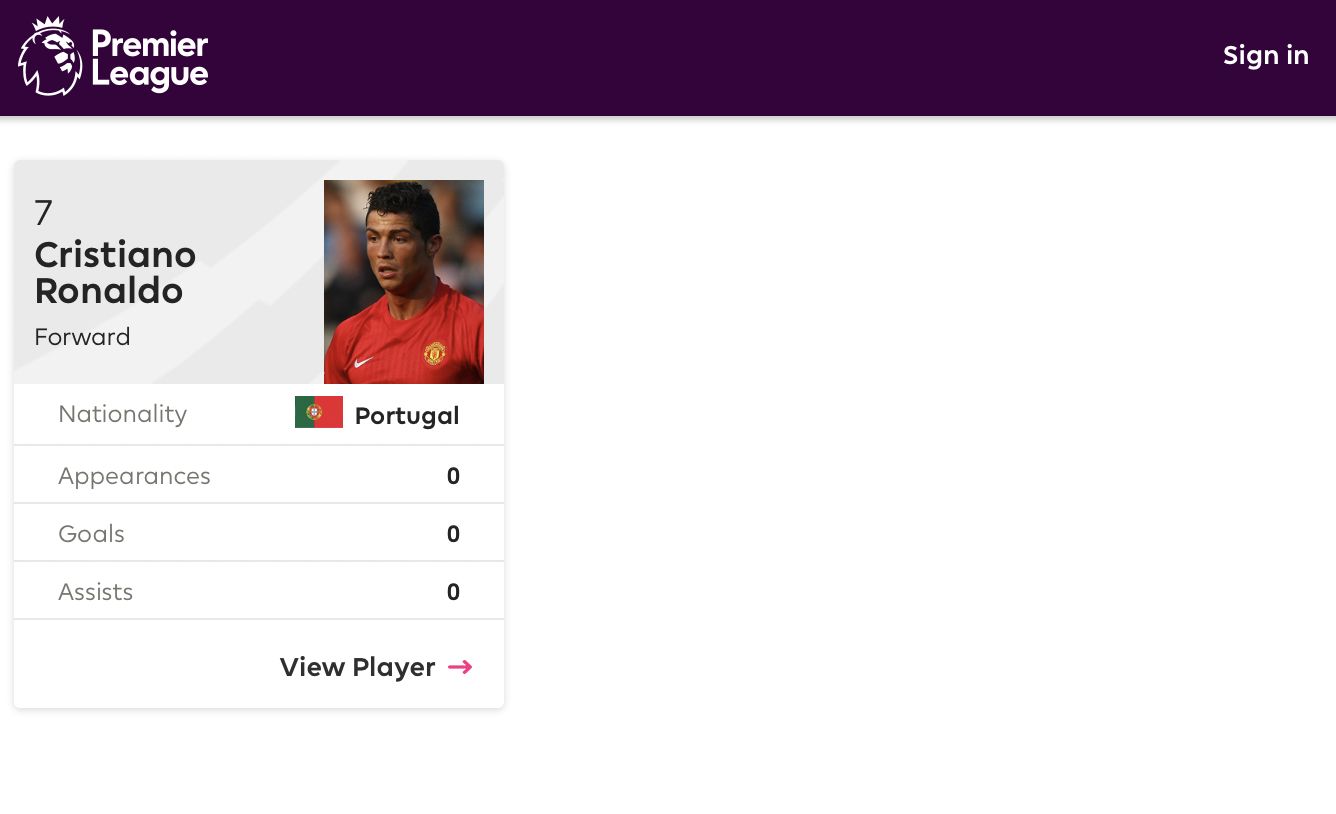 It could be an administrative error given that they're also showing Cavani with the same number, but it would make the move even more special for Ronaldo if he's able to be reunited with 'his' shirt number.
Assuming he can't wear it, the No.28 that he wore when he began his career at Sporting is a potential option.
It's also the number he wanted at United before being told by Sir Alex Ferguson to wear the No.7.
ESPN recall his words at a promotional event a few years ago.
"I was surprised because I knew of all the great players who had worn that jersey," Ronaldo was quoted as saying.
In his 26 appearances for United so far, Cavani has scored 10, per PremierLeague.com, which is a stunning return from the Uruguayan.
Ronaldo's 84 goals in 196 games for the Red Devils compares even more favourably, and his 0.43 goals per match at United is a slight upgrade on Cavani's 0.38.
It wouldn't be a surprise to find that the money men at United might be crunching the numbers and trying to come up with a plan that sees the Portuguese wearing the No.7, because that would be the commercial department's dream.
Ultimately, however, it won't make Ronaldo play any better, so one has to question whether it really matters in the grand scheme of things.