Jurgen Klopp has issued a concerning injury update over Thiago Alcantara ahead of Liverpool's upcoming clash with Manchester City.
The Reds have made a fine start to the season, sitting level on points with Premier League leaders Chelsea.
But they suffered a problematic injury blow last time out when Thiago limped off during their win over Crystal Palace at Anfield.
The timing of the injury couldn't be much worse, with a key clash with potential title rivals Manchester City just over the horizon.
Liverpool and City go head-to-head in just nine days' time, after clashes with Brentford and Porto, and it seems Thiago will miss that all-important fixture.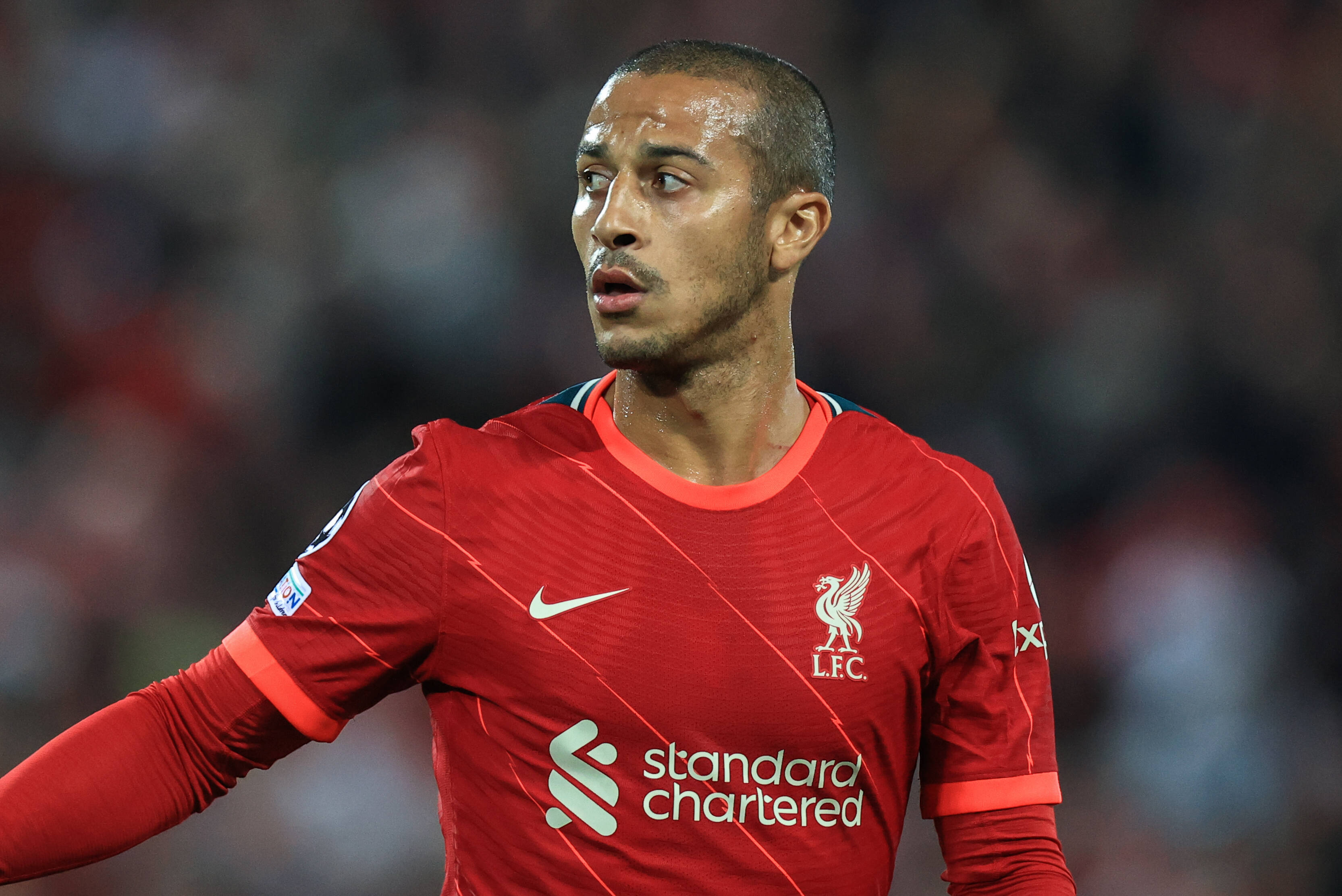 "It's not 100 per cent clear when Thiago will be back," said Klopp in his press conference, as cited by the club.
"It's a muscle in the calf issue, so after the international break probably – I don't think there's anything earlier possible. We will have to see."
The Thiago injury is even more of a problem for Liverpool due to Naby Keita picking up an injury, but it seems there is more chance of the Guinea international returning before that clash with City.
"[It's] nothing really serious, but it keeps him out of the next game for sure – and maybe a little bit longer, we have to see," Klopp added.
"It's nothing serious but it's obviously painful and we have to see how we can deal with it. Of course, it's not cool when players have had a good pre-season, could play a lot of games and now are out.
"That happens throughout a season and hopefully when they come back then that's it and they can play the rest of the season, that would be extremely helpful."
The Thiago injury will have concerned Liverpool fans given the Spaniard missed 17 games through a knee injury last term, but there will be some relief that it's a calf strain, even if he does miss some key games in the meantime.