With storm Arwen causing chaos Friday evening and overnight, I opened the curtains early Saturday morning to see a thick covering of snow, and the news that the M1 and M62 was closed.
The huge investment in stadiums infrastructure and the wonderful undersoil heating systems ensured that the scheduled games in the Premier League went ahead.
Sadly, at grassroots level, a look at the various league websites showed that games were getting called off by the minute.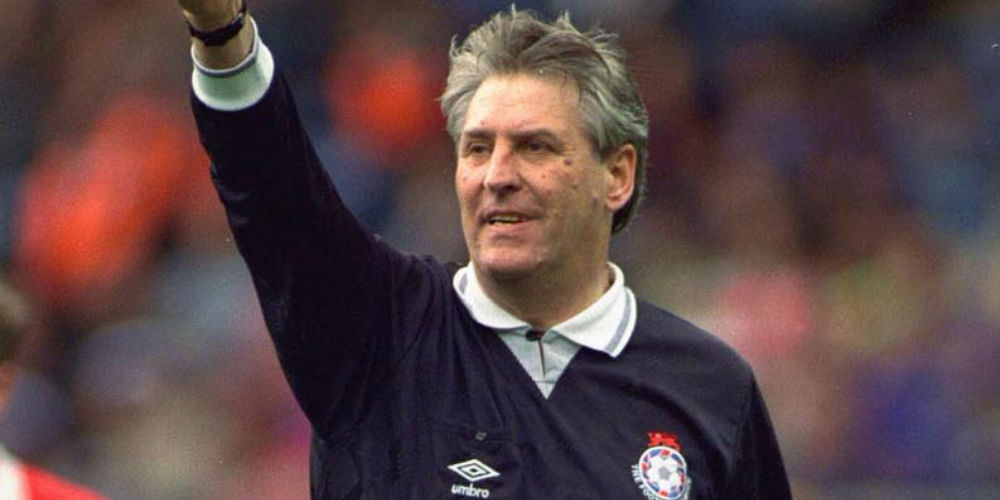 It is amazing how resilient fans are, often setting off to venues well before dawn and incurring high costs for travel and entry tickets to watch a match.
I can recall many years ago making a 9am inspection at Villa Park, deciding to delay my decision in the hope that some sunshine might break through to soften the rock-solid frozen playing surface.
There was no undersoil heating in my day and at around 11am I called the game off.
READ MORE: Sturridge refuses to play
Both team managers agreed but the chef did not and on entering my dressing room was clearly annoyed and asked what I might suggest he does with 1,000 steaks that he had part-prepared.
I responded stating that mine would be medium rare, then he slammed the door shut whispering under his breath what he thought of my decision and my comment.
Most Premier League match officials will have travelled on Friday to ensure that they avoided any travel difficulties.
I suspect that this may well have been the case for Championship, League One and League Two games also.
Premier League game between Burnley and Tottenham postponed due to heavy snow at Turf Moor ???pic.twitter.com/lEF6pEoo0d

— Sky Sports Premier League (@SkySportsPL) November 28, 2021
At Burnley I have no doubt that when Peter Bankes arrived at Turf Moor, he was happy that the game would go ahead.
If there is any doubt, a referee will advise that the entrance of spectators into the ground is delayed.
Sadly the snow came down and the battle to move it was clearly failing. Conversations with the Premier League officials, the Police and Stadium controller, in addition to the two team managers, will have been taking place.
Given the comments of both managers it was pleasing to see them agree that the decision to call off the game was the correct one.
The inconvenience to the travelling fans on this occasion were unavoidable and it highlights why a referee is managing an event not just a game of football.